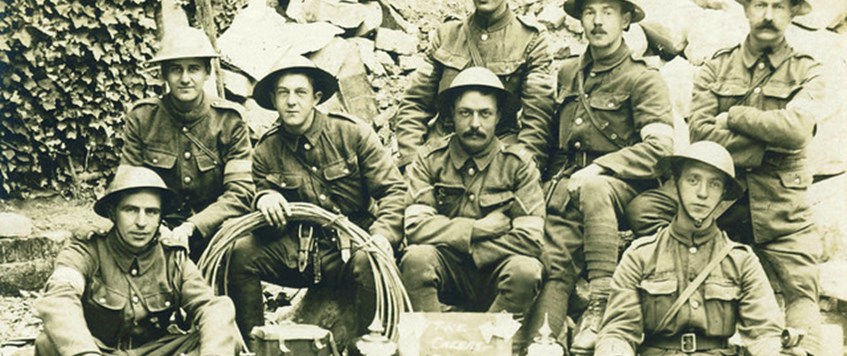 PLEASE NOTE THE CHANGE IN VENUE FOR THIS EVENT
This talk tells the story of Phil Sutcliffe's father, Sam Sutcliffe, one of the ordinary foot soldiers who served their country in WW1. Sam enlisted at 16, fought on the front line at Gallipoli 1915, the Somme 1916, and Arras 1918, where he was taken as a POW.  He starved, he froze, was shelled and shot at, gassed and bitten by lice and centipedes.  He saw men wounded, dying and driven mad, and to his lifelong regret, he killed.  Somehow he stayed lucky and survived. In his seventies, he finally freed his remarkable near-total-recall memory and wrote it all down, from childhood to demob.  His memories have been recorded by his son Phil and edited into  a remarkable first person memoir, "Nobody of any importance; a foot soldiers memoir of World War 1", the conflict through the eyes of an ordinary man, surviving under extraordinary circumstances.  Phil will have copies of the book available to purchase this evening; all royalties and profits from sales go to The British Red Cross.
Western Front Association Members and non-members are equally welcome. We ask for a modest £4 donation on the door. Any new visitors will be assured of an welcoming and friendly atmosphere among a group of like-minded enthusiasts.
The Royal Naval Association Club, Coulson Road, Lincoln, LN6 7BG
15 Nov 2021 19:00