Surrey Branch at Brookwood CWGC Cemetery Open Day
On September 2nd the CWGC had a Family Open Day at Brookwood Military Cemetery.  The Surrey Branch had a stand at the event and Surrey Branch volunteers assisted the CWCG staff in giving guided tours of the cemetery.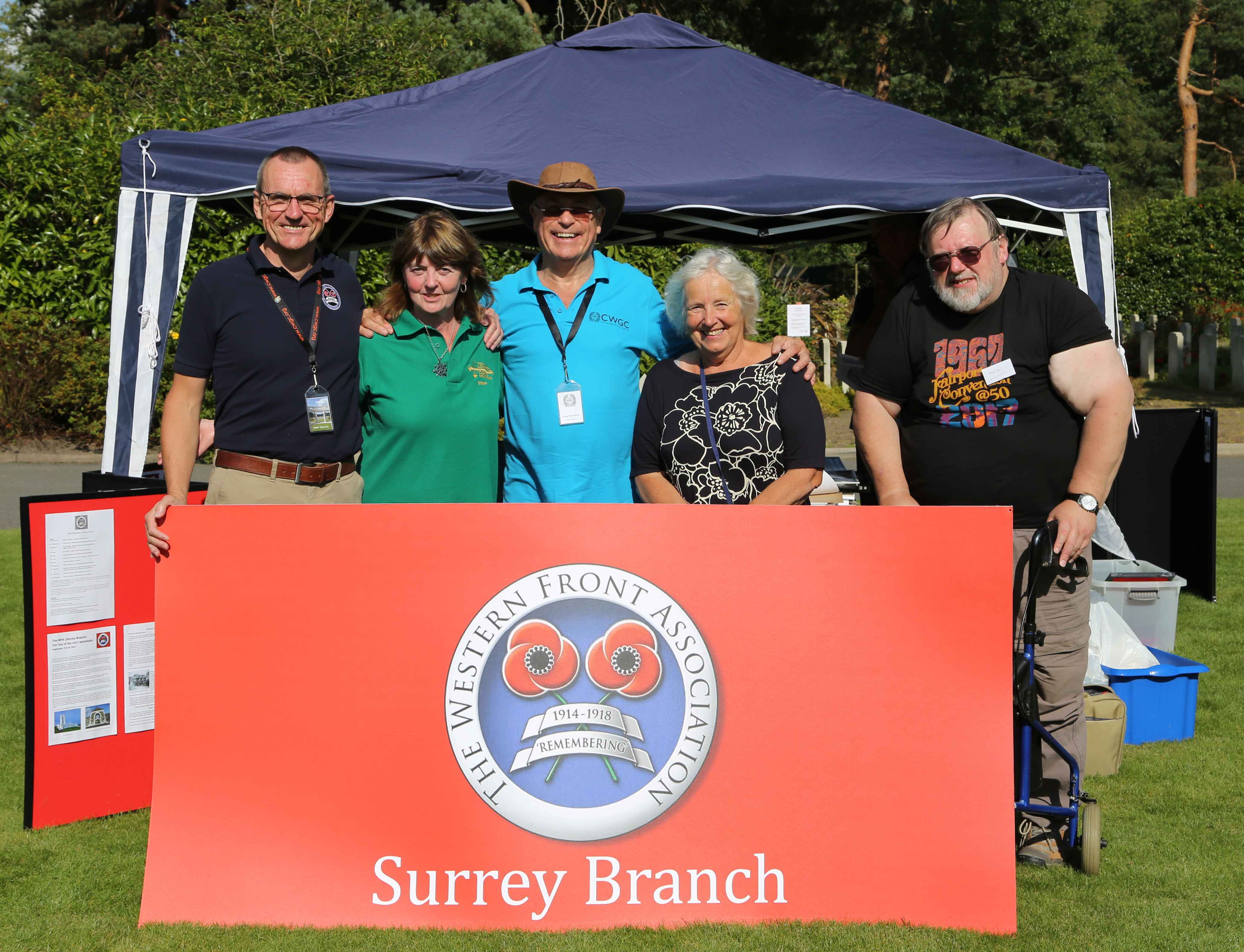 The photo below shows Andy Thompson, the Surrey Branch chairman, having a go at carving letters on a slab of Portland stone as used for the CWGC headstones.  The CWGC stonemason is just out of the picture, keeping a careful eye on Andy's progress.