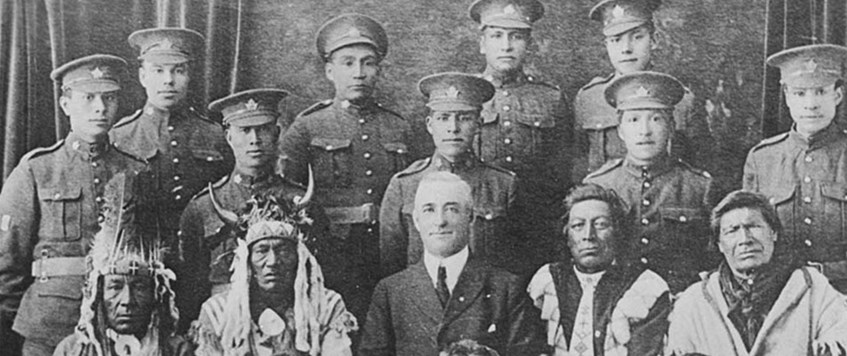 Our March meeting will see the first presentation of a new talk by the branch chairman, Paul Cobb. The talk is entitled 'The Indigenous Peoples of the Dominions 1914-1918'. This will covers aspects such as pre-war employment of indigenous people in military operations, their acceptance by military authorities, the extent of enlistments during the war, conscription and how they have been recognised in writings about the Great War.
Doors open c13.40 for a 14.00 start. We do ask for a donation of £3.00 on the door for room hire, refreshments etc.
As ever, all members and guests are welcome to join. We recognise that some members may wish to continue wearing a face covering; the room will also be ventilated.
At this meeting we will have a large selection of secondhand books on Great War subjects for sale. The prices are likely to be about 50p each so do bring some change and expand your library.
Highworth Community Centre, The Dormers, Highworth. SN6 7PE
06 Mar 2022 14:00