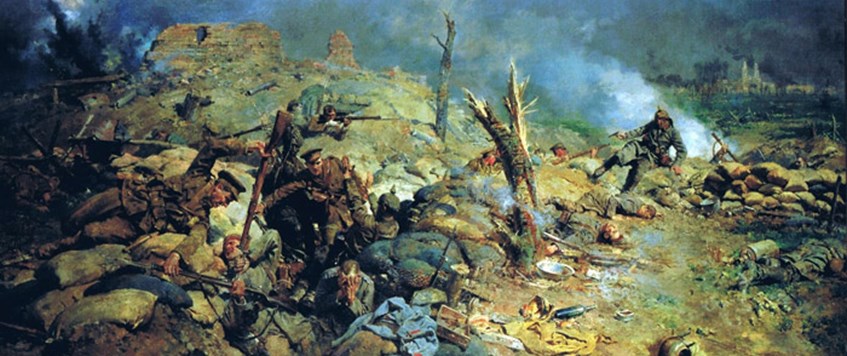 For the first half of the 20th Century, Fortunino Matania drew many iconic moments, including the sinking of the Titanic, for the popular illustrated magazine 'The Sphere'. Between 1914 and 1918, he produced weekly paintings recording - in breathtaking detail - aspects of the war, visiting the front line and putting himself in danger to gather accurate material.
In this talk, Luci Gossling will tell us about his work and anecdotes of his time in the front line as an intrepid 'special' artist. Born in Co. Durham, Luci studied Ancient & Medieval History at the University of Liverpool before a career in the picture library industry.
Refreshments are served after the talk, which enables visitors to prepare for the question and answer session, which are always interesting and draw out further details from the presentation.
Members and non-members of The Western Front Association are equally welcome. Any new visitors are guaranteed a friendly atmosphere and a warm welcome from a group of like-minded enthusiasts.
Manor Academy, Millfield Lane, Nether Poppleton, York, YO26 6PA
(Peter Palmer) 01274 642907
01 Feb 2020 14:30