Search results for Dubling.
/world-war-i-articles/the-battle-for-the-south-dublin-union-1916/
On 24 April 1916, Patrick Pearse declared an independent Irish republic from the steps of the General Post Office on Sackville Street, Dublin. Irish Volunteer forces occupied a number of strategic positions throughout Dublin city. This was to be the beginning of a weeklong bloody conflict that was to become known as the Easter Rising. Unlike castl…
---
/on-this-day/4-february-1915-lieut-richard-apjohn-fitzgibbon/
Richard was the only son of Harry Fitzgibbon of Greystones, County Wicklow and Helen Rebecca Fitzgibbon (née Surgeon) of Dublin.  He was educated at Strangways School, Dublin; Lickey Hills Prep School, Barnt Green;  Radley College and Christ Church, Oxford. Richard coxed rowing eights at for Radley at Henley, and for Christ Church at Oxford…
---
/the-latest-wwi-podcast/ep-152-defence-of-trinity-college-during-the-easter-rising-dr-rory-sweetman/
Dr Rory Sweetman, of the Centre for Scottish and Irish Studies at the University of Otago, New Zealand talks about his recent book on the defence of Trinity College Dublin during the Easter Rising in 1916. This is published by Four Courts Press.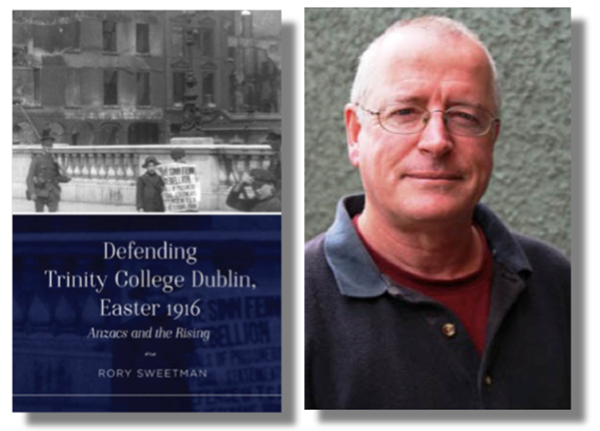 ---