It won't be a surprise to anyone to know that patrols could be dangerous. We have heard recently about 'Patrolling' in this presentation by Fraser Skirrow: 'Fighting Spirit: Patrolling and Raiding with the West Yorks'. 
During the work that is currently being undertaken by a large group of 'Project Alias' and 'Project Hometown' volunteers, the pension Card of Cpl/Acting Sgt. Richard Wheeliker (19073) serving with the Yorkshire Light Infantry on the 27th Oct 1915 was discovered.
The Card shows he was 'accidentally killed by one of his own men while a member of a patrol sent to examine wire in front of the trenches'.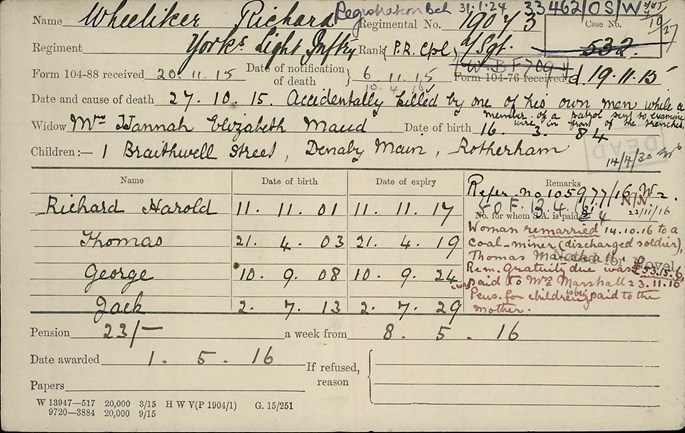 Unfortunately the battalion war diary (below) gives no additional information other than 'one man was killed and another wounded'.

He left a widow Hannah and 4 boys aged 2, 7, 12 and 14 years old who all lived at 1 Braithwell Street, Denaby Main, Rotherham. This was a typical Yorkshire 'pit village' and it's likely he worked in the local coal mine.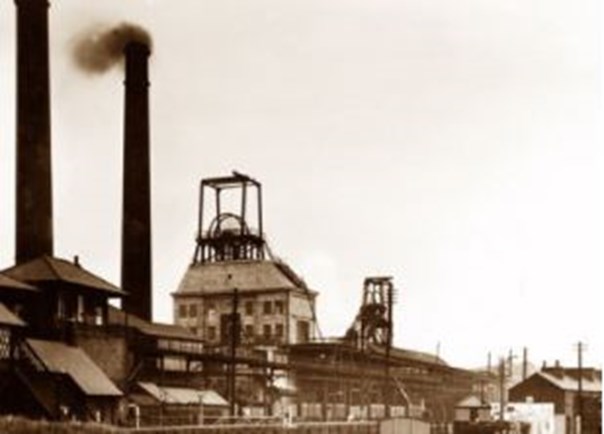 Above: Denaby Main Colliery early 1900s
Whilst researching for any further information on Sgt. Wheeliker the following article appeared on Conisbrough and Denaby Main Local History 
'November 1915 Denaby Sergeant Killed– Three Brothers Serving'
News has been received of the death in action of Sgt Richard Wheeliker, 7th K.O.Y.L.I. of 1, Braithwell Street, Denaby Main. Sgt Wheeliker had served his full term of reserve, but volunteered his services soon after the outbreak of war. He went to the front exactly 13 weeks ago.
Company Sgt Maj G.Lee, in a letter to Mrs Wheeliker, writes: "That her husband met his death whilst on duty reconnoitring in front of the line at about 11:45 a.m. on 24th October. He was returning to his own trenches when he was hit, death being instantaneous. He was buried with full military honours the following day. The whole company send their deepest sympathy with the widow in her sad bereavement."
The chaplain, the reverend R.T. Bridge, wrote saying that he conducted the burial service over Sgt Wheeliker on Wednesday last. He asks all the relatives to accept his deepest sympathy.
The late Sgt Wheeliker had three brothers serving. They were: private William H.Wheeliker who emigrated to Canada 8 years ago and is serving with the 25th Canadian Infantry; Cpl. George Wheeliker, who is serving with the 9th Yorks and Lancs; and Private James Wheeliker is in training at Durham serving with the 3rd Northumberland Fusiliers. Their father resides at 40 Braithwell Street, Denaby Main. (The Wheelikers all lived in the same street.)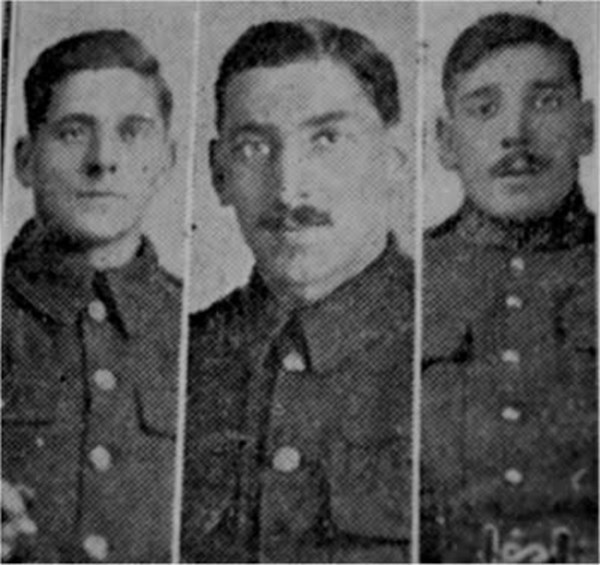 Above, left to right: Private James Wheeliker, Cpl George Wheeliker, Private William Henry Wheeliker
Sadly William (67150) 25th Bn. Canadian Infantry died in France 5th June 1918 and is buried at the Wailly Orchard Cemetery in France Richard is buried at Rue du Bois Military Cemetery, Fleurbaix also in France. The other brothers appear to have survived the war.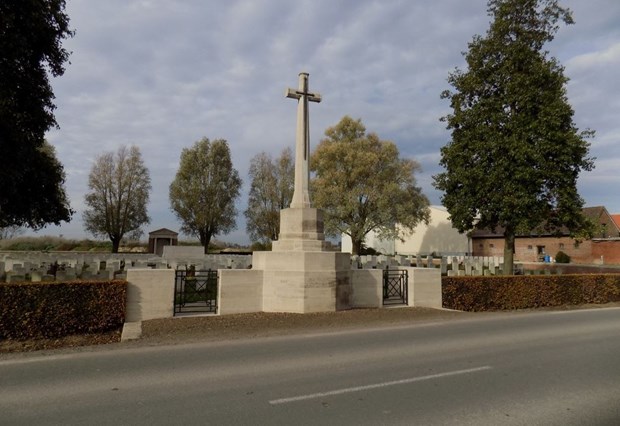 Above: Rue du Bois Military Cemetery
Article by Robert Stone