[This short profile of the actor and playwright Arnold Ridley first appeared in a piece by Mark Bristow titled 'Seven British Actors Who Served during the Great War'. It appeared in Firestep Vol.7. No.1 The Western Front Association London Branch magazine, all volumes of which are available for access by members using their member login].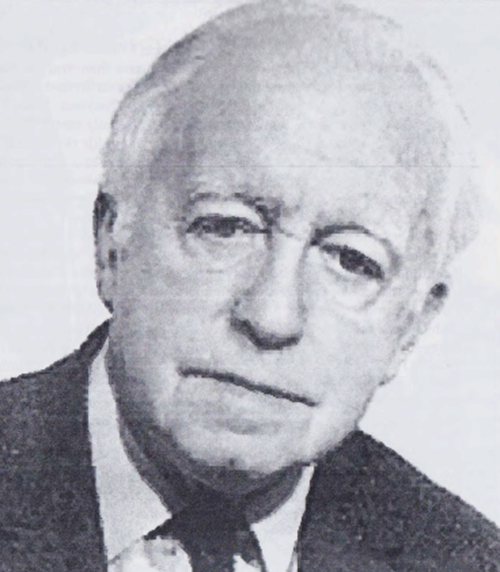 Arnold Ridley, born 7 January 1896 in Bath, Somerset, initially aspired to become a school teacher but briefly joined a theatre company in 1914. As with so many others, Arnold Ridley's plans were turned on their head by the advent of War; Arnold was involved in at least one pretty grim front line struggle and sustained a severe head injury from the butt of a German rifle. This caused him to suffer blackout and he was invalided out of the army in 1917. After employment in his father's boot-shop, unsure he could ever act again, wrote his first play, which was rejected despite an approach to a London theatrical producer. 
In 1925, whilst enduring a four-hour delay on a train journey from the Midlands, Ridley found himself stranded on the deserted station at Mangotsfield; it was here that he first conceived of the idea for The Ghost Train. He completed the play in the next seven days and it became a huge success when it was staged at the St Martin's Lane Theatre in London, spellbinding its audiences. It told the story of a group of passengers stranded at night in an isolated station at Fal Vale in Cornwall, where they were terrorised by a phantom train. It was in the time a technically daring play to produce for the stage, the sounds of the train had to be improvised from drums, thunder-sheets, a cylinder of compressed air, and even a garden-roller. It ran for 600 performances, and so began Arnold Ridley's writing career. The play was filmed several times, and in different countries. Other successful plays followed throughout the 1920s and 1930s.
With the outbreak of the Second World War Arnold selflessly re-enlisted in the Army. He was subsequently sent to France, only to suffer from shell-shock during the evacuation of the BEF, to the possible exacerbation of his old wounds. Invalided out of the army once again, Arnold utilised his talents by joining ENSA. After the war he had the opportunity of directing one of his plays which prompted him to take up acting again.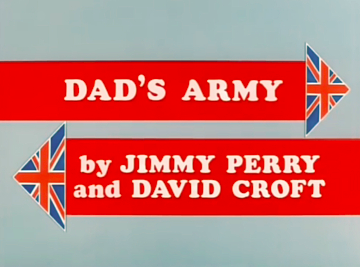 During the 1960s and 70s Arnold played often as the archetypal kind and gentle old man. He also featured in the popular radio series The Archers and appeared regularly in both Coronation Street and Crossroads, before in 1968 landing the role for which he is so fondly remembered today. He served, with much distinction as Private Godfrey in Dad's Army until the show's final episode in 1977. Arnold Ridley was awarded the OBE for services to the theatre in the 1982 New Year's Honours list. By then suffering from very bad health, hed died 12th March 1984 age 88.