On 16 October 1925, 51 year-old Lieutenant-Colonel Arthur Wilmot Rickman had alighted from his car in the garage of his Coombe Bissett home when his clothing caught in the fly-wheel of the petrol engine which generated lighting for the house. His gardener freed him, but Rickman's injuries were so extensive that he haemorrhaged to death on his lawn in front of his wife and children. It was a tragic and wasteful end to the life of a man who had sustained three years of battalion command and survived wounding twice on the Western Front. Had he lived he would no doubt have been amused that the volume of the Official History which dealt with the events of 1 July 1916, published in 1932, recorded that he 'was killed' that day. (1)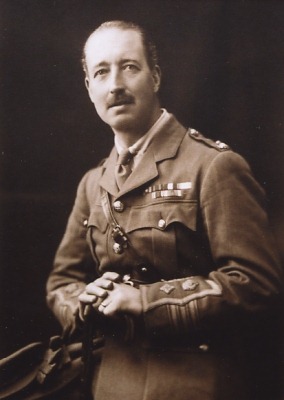 A military family
Rickman commanded the 'Accrington Pals', the 11th Battalion East Lancashire Regiment, as a 'dug-out'. An image has coalesced of the bumbling, out-of-date officer, blundering into modern war with attitudes and skills redolent of the Crimea. Arthur Rickman makes nonsense of such a caricature. Born on 25 September 1874, he was the son of William Rickman, commissioned into the 77th Foot in 1848, who had seen active service with his regiment in the Crimea in 1854. William had retired with the honorary rank of lieutenant-general in 1885. It was no surprise that his sons would enter the army. In the decade before the First World War, 23 percent of those who reached the rank of colonel came from a military family, (2) and in the period 1910-14, 37 percent of Royal Military College cadets were the sons of army officers. (3) The eldest, Cecil Arthur (1860-1885), was the only one not to do so. Gerald Whitmore Rickman was a captain in the Royal Artillery when he died of heart failure brought on by typhoid fever in 1895; and Graham Egerton Rickman, following campaigning in South Africa, retired after reaching the rank of major in the Royal Welsh Fusiliers (serving with the depot during the First World War). 
Boer War 1899-1902
Educated at Winchester College, Arthur Rickman was commissioned in the 2nd Northumberland Fusiliers in 1897 from the Militia of the Queen's (Royal West Surrey), and campaigned in South Africa 1899-1902 where he was promoted captain on active service. His first taste of combat in South Africa was the Battle of Stormberg (the first disaster of 'Black Week', 10 December 1899) where his battalion suffered badly. Arthur wrote home: 'I did feel done to a turn when I got away. How one got away I don't know … the beggars were potting at us at 50 yards range. We tried to rush them and found a perpendicular cliff, and were ordered to retire over 2000 yards of open veldt, but they shot very badly. I hear that out of 375 missing, 310 are all right at Pretoria, the remainder I suppose were killed'. Following a posting to a company of Mounted Infantry he became Advance Brigade Transport Officer and then ADC to General Allen GOC 22 Brigade during a very active period. He continued as ADC to Major-General Clements. In May 1901 he served as escort to Jan Smuts and Christiaan de Wets, Boer leaders who were travelling as peace delegates. Rickman wrote home: 'They are both Cambridge men … General Smuts was very interesting'. Little did he know that 17 years later Smuts would be part of the British War Cabinet. In September he joined his regiment's 1st Battalion, and then transferred as Adjutant to a composite unit under Lord Methuen, during which attachments he took part in a series of engagements, and then served as 'a sort of Staff Officer and Adjutant to Infantry 1st Division' until in March 1902 he became Station Staff Officer at Vryburg. 
His letters in this last year are reflective on his experiences. 'Certainly one has learned more of one's profession by this campaign than 20 years of peace soldiering would ever have taught one. And one does things out here that teach one responsibility. When you have men's lives in your hands you think a good deal. Men, too, know if you are in the wrong, but they follow you all the same'. Later he would write again how the 'war has taught me responsibility, and really, being put in command of a detached force on active service, one feels what the weight of responsibility of a big command must be'.  He continued: 'The amount of professional experience this war has been to one is enormous. This kind of work I have never done, but after a week or so one shakes down and lives and learns'. Significantly, in terms of what was to come on 1 July 1916, he later added: 'Out here one gets very callous to suffering, and one doesn't worry very much over casualties'. Returning to the UK, he served as adjutant to the 5th Battalion before being made supernumerary and retiring in 1909. He likely found that the advancements gained in the hothouse of war were easily eroded in the sclerotic environment of peacetime regimental life. He joined the Special Reserve, but in 1913 left the north-east and moved to London.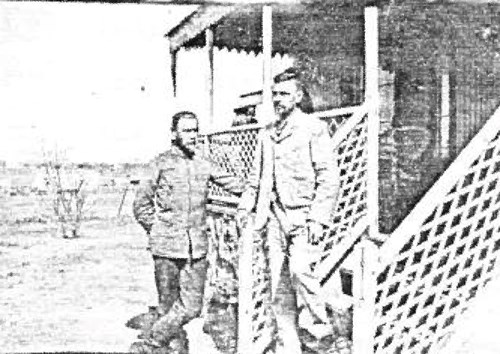 The demand for the 'dugout'
Promoted major in September 1914, Arthur Rickman took command of the Accrington Pals as a lieutenant-colonel on 1 March 1915, the unit's second 'dug-out', replacing 64 year-old Colonel Richard Sharples, a retired Territorial officer. The 'dug-out' was a phenomenon of Kitchener's New Armies, 80 percent of K2 units receiving retired officers as COs (against 12 per cent for K1); with three-quarters of the COs of K3 units being retirees. The figure for locally-raised units, such as the Accrington Pals, was the highest at 85 per cent. Time since retirement rose from one year eight months in K1 units to five years seven months in K3; with the COs of locally-raised units having been retired the longest at exactly six and a half years. Rickman was just over five years retired in August 1914. Taking over command aged 41, however, he was seven years younger than the average age of the infantry COs of the Regular Army in 1914. Indeed, the average age of a battalion commander would only drop below 42 during the Somme campaign.
An up to date soldier?
Rickman's first appearance in front of his battalion at Caernarvon on 1 March 1915 was dramatic. Passing a motor-lorry in narrow streets, his horse shied – with his mount on its hind legs in front of 1,380 men, Rickman retained control. 'We saw a real display of strength and will-power. What an entrance! I thought, we're in for it now!', Lieutenant Rawcliffe noted. Private Pollard wrote: 'He was very smart, a true professional. We were looking at a real soldier for the first time. We knew he would sort us out'. (4) 
So, what did this 'real soldier' bring to the job of command?  He had combat experience of a frontal assault thwarted by the independent will of a well-sited enemy. It would not be his last exposure to this. He further had participated in and commanded multiple short engagements as mounted infantry. As adjutant to increasingly larger units/formations, he undoubtedly possessed a good grasp of organisation in respect both of interior economy and combat operations at a unit level. He further had the opportunity to see how war was run at a senior level within 22 Brigade and 'Clements' Force'. The Regular officer's understanding  came into full play when the unit arrived at Larkhill Camp, Salisbury Plain, on 16 November 1915, to find chaos. Lance-Corporal Bradshaw wrote: 'God only knows how we would have gone on but for Col. Rickman. At 7 pm, he had not taken his full pack off. He was everywhere. He is "some'' Colonel'. The description hints not only at organisational competence, but fitness and energy.
Despite the shortages of equipment, there is no reason to suspect that Rickman provided anything other than up-to-date training for his unit. Up until 1913, at least, he would have been responsible for company training in the Special Reserve, and would have been up to date with both Field Service Regulations (1909) and Infantry Training (1914). Whilst it is unclear whether 3rd Northumberland Fusiliers had adopted the four rather than eight company structure, Rickman would have understood the concepts perfectly.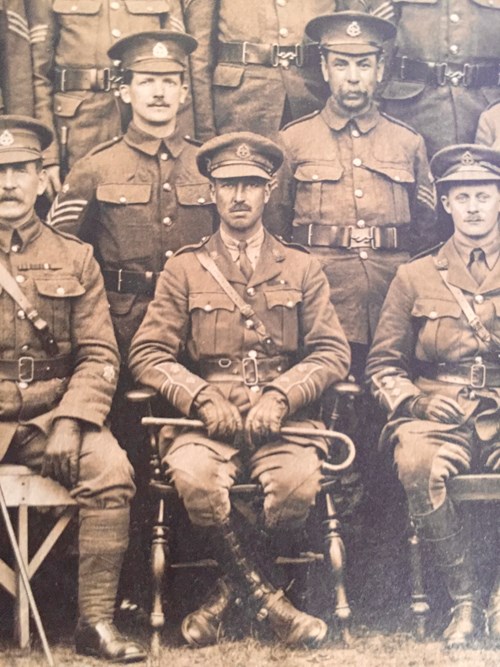 From December to March 1916, the Accrington Pals were in Egypt, but on 11 March 1916, arrived in Picardy. As part of 94 Brigade, 31st Division, they were destined to attack Serre, at the northern end of the 20,000 yard Somme front. From the 6th to the 12th of June, the battalion participated in special brigade training for the attack. Rickman was central to this, but not with his battalion – from 23 May to 15 June he was acting in command of 94 Brigade, Brigadier-General G. T. Carter-Campbell being ill, as the 'senior' CO in the formation. He would likely not have devised the training, but he would have overseen it (as well as a brigade trench raid on the night of 3/4 June). The training did not run entirely smoothly. We do not know what Rickman thought about it – we do know that Brigadier H. C. Rees, who replaced him, had considerable doubts about the organisation of the operation. (5)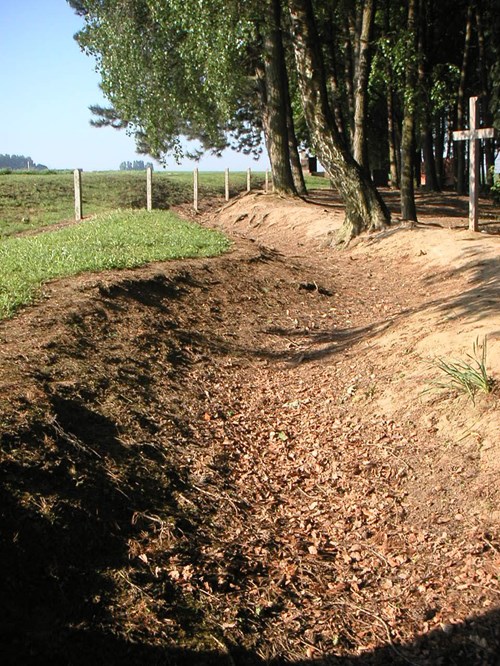 Like many other COs after 07.30 on 1 July, positioned in his front-line sap, Rickman had no idea of the extent of his battalion's catastrophe (584 killed, wounded or missing) – no reports came back from his four waves, and by 07.50 all communications were cut.
By 12 noon he was putting his front line in a state of defence, but at 21.40 he was knocked out by a shell. He was invalided to England two days later. Rickman was unconscious for two and a half hours, bruised all over, and deaf in his left ear. His legs were weak, he was described as suffering 'nervous exhaustion' (at one point early on this was described as 'shell shock'), and his memory and sleep were poor. The award of the DSO in the January 1917 New Year list was probably little compensation for 11 months of recovery.
The longevity of the dug-out in command
Rickman had been CO for 16 months at the point he was wounded, eight months of these on active service. Eight months was exactly the average length of time the 347 dug-outs whose careers can be traced spent in command on active service. The range was six days to three years and eight months, Arthur Rickman claiming any prize that might have been awarded for being the longest serving (if punctuated by two absences). He returned to his unit only on 31 May 1917. On 28 June when the battalion successfully attacked Cadorna Trench and Wood Alley, at Oppy Wood, Arras, he was directed by brigade to remain behind with the battle nucleus. He was wounded once more on 11 November 1917, when battalion HQ was subjected to high explosive and gas shells, returning days before the German offensive of 21 March 1918.
Kaiserschlacht
It was in the enemy spring offensive that Arthur Rickman would show his real mettle, winning a bar to his DSO very actively leading his battalion on 12-13 April 1918. The Battle of the Lys (the German 'Georgette' offensive) opened on 9 April, and on the 11th the unit marched to take up positions at Haute Maison. The DSO citation describes how Rickman covered the retirement of his brigade to a new position, displaying 'great courage and judgement. The following day he held an extended front against three determined attacks, and when the troops on his right flank were driven in he rallied them under close fire, and formed a defensive flank with them'.  Casualties numbered 240, but Rickman, commanding with the knowledge, confidence and independence he lacked on 1 July 1916, showed what he was capable of. When the battalion attacked Ploegsteert Wood on 28 September (successfully but with 370 casualties), Arthur was likely in command.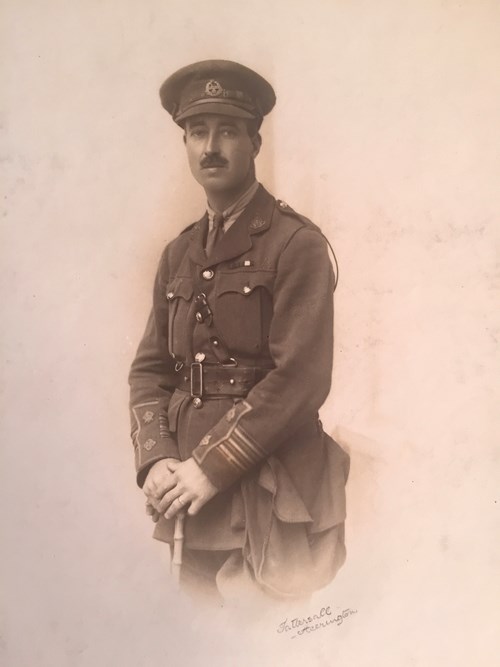 In his officer's file at the National Archives lies Rickman's October 1919 letter of resignation of his commission (having been offered the command of the 3rd Northumberland Fusiliers that May).(6) He asked to be granted the honorary rank of Brigadier-General, as 'I commanded a brigade in France for a total of over 130 days.' This may have been with an eye to his pension, but his request was refused, quite possibly for those very reasons. We know that he commanded 94 IB 14/03/1916 to 24/03/1916; and 23/05/1916 to 15/06/1916. He also commanded 92 IB from 30/06/1918 to 02/08/1918; and 93 IB from 01/10/1918 to 04/10/1918 when Brigadier-General Stuart Taylor was wounded. Between December 1918 and February 1919 he commanded 92 IB sporadically, dates being uncertain.  This spread across the division's brigades indicates Rickman was the senior and preferred choice for acting-up amongst the twelve (or in 1918) nine COs.
Rickman's family carried the belief down the years that he was never granted the rank of brigadier-general because of his 1915 divorce (his wife having begun a relationship with another officer of the Northumberland Fusiliers, who was killed in France in September 1914). However scandalous this might have been, it is almost certainly not the reason. Rickman commanded brigades, like many other lieutenant-colonels, for relatively brief periods in the absence of the post-holder. On 19/01/19, however, that redoubtable soldier Oliver de Lancey Williams, commanding 92 IB, made a formal recommendation for Rickman's appointment to brigade command (a document remaining in Arthur's possession). He described his 'present appointment' as 'acting brigade commander'. (This is likely not a formal title). Williams had commanded 92 IB from June 1916 and would have known Rickman well. He described Arthur as 'An officer of considerable ability and professional knowledge. He is a good organiser and disciplinarian. He has proved himself a fine leader in action. I have recommended him for command of a Brigade, and I consider he would make a most efficient Brigade commander. He is physically fit'.
If, in terms of ability, this was the case,  why did Arthur Rickman not make Temporary Brigadier General prior to this somewhat belated affirmation? The answer likely lies in his two absences through wounding disrupting any position he might have been in on the Assistant Military Secretary's list for brigade commands. Of the 347 'dug-outs' who commanded on active service, 227 who were not killed, wounded or invalided can be followed, and 48 (21 per cent) were promoted brigadier-general. This is in itself a contradiction to the trope concerning the 'dug-out', and Arthur Rickman could have counted himself unlucky. The vicar who officiated at his funeral wrote: 'Few would have suspected from his simple and unassuming manner the distinguished nature of his military service'.  True words.
Footnotes
1) J. E. Edmonds, Military Operations France and Belgium, 1916, Vol 1 (London: Imperial War Museum, originally published 1932), p.448.
2)  E.M. Spiers, The Late Victorian Army, (Manchester: Manchester University Press, 1992).
3) T. Bowman & M. Connelly, The Edwardian Army, (Oxford: Oxford University Press, 2012).
4) W. Turner, Accrington Pals, (Barnsley: Pan & Sword, 1987), p.68.
5) Turner, op. cit. p.127.
6) A W Rickman, Officers' Services, WO 374/57451
Article submitted by Peter Hodgkinson
Peter Hodgkinson is the author of British Infantry Battalion Commanders in the First World War, (Farnham: Ashgate, 2015).
Acknowledgement is due to Rory MacColl and Bindy Wollen, Arthur Rickman's grandchildren, for correspondence over several years. The photographs in this piece are courtesy of, and within the copyright of, Bindy Wollen's archive.