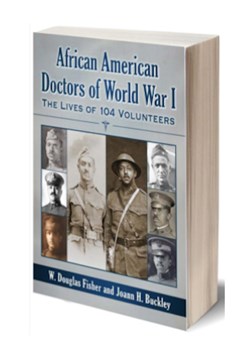 McFarland and Co., 2016,
$45 US, 277pp, (2016 price, also available for Kindle £17.28 in 2021)
illustrated, bibliog., index.
ISBN: 9–781–476–623–177
[This review first appeared in the October 2016 edition of Stand To! No.107]
When America formally entered the war in 1917 and a draft was established this draft would eventually include 400,000 African Americans of whom 200,000 served in France with the American Expeditionary Force (AEF), a fifth in the two African American divisions – the 92nd and 93rd.
It is not surprising that there was both a call for, and voluntarily enlistment of, African American doctors. It should not be forgotten that this was at a time of great racial discrimination and segregation in the United States. This became acutely apparent when African American doctors joined up. They were not sent to the main training camps for the other medical officers in the army but to a camp set up to train black officers. Fisher and Buckley's book outlines the initial problems facing these doctors in their early days in the Army and gives a brief insight into both their medical and military training. The units that these doctors were eventually assigned to took part in many of the actions that have gone down in the annals of the military history of the AEF including Meuse–Argonne and St Mihiel/Metz.
After the war these brave men returned to the United States where, despite their service to their country they were still discriminated against even though many went on to achieve distinguished careers in medicine and their local communities. Some suffered from the effects of their military service for the rest of their lives.
The biographies of these 104 doctors are arranged alphabetically and are split into themed sections such as 'Roots', 'Military Service' and 'Career after the War' and give footnotes for each man. These biographies average three pages each and where possible includes a portrait photograph.The biographies hammer home the point that the colour of their skin made these men no less brave than their white contemporaries and that enemy bullets and shells do not discriminate in any case. Although this excellent book may not appeal to those with a general interest in the First World War, to those who have an interest in the US Army's contribution and the medical services in the war (this reviewer especially) it will be a welcome addition and fills an important gap in the history of the US Army Medical Department.
By Peter Starling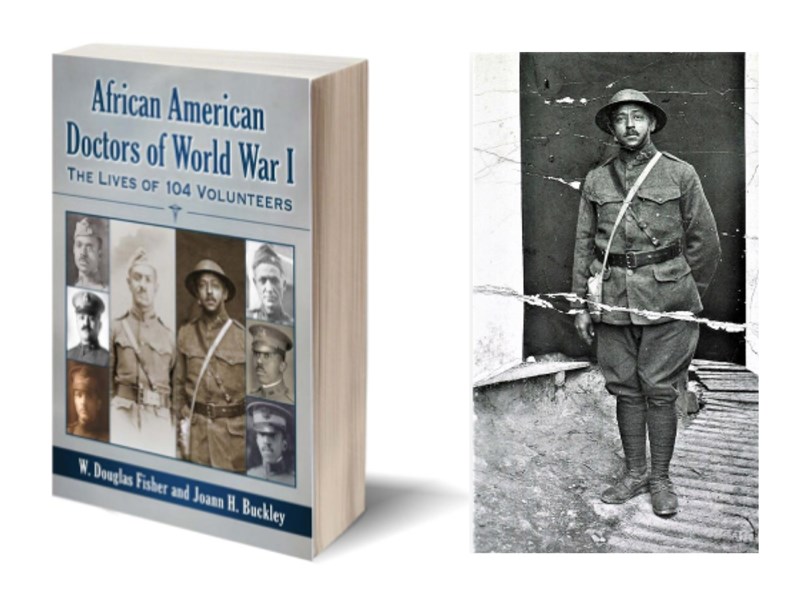 Links > The Library of Congress. Historians W. Douglas Fisher and Joann H. Buckley discuss their book, 'African American Doctors of World War I: The Lives of 104 Volunteers'.