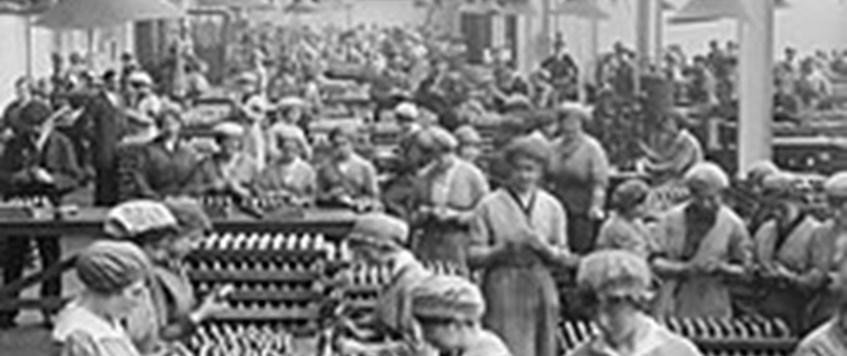 The First World War was fought on battlefields across the world and on the home front in villages, towns and cities across Britain.
Herefordshire and Worcestershire had a particularly important role to play, producing food not just for servicemen, but also for those at home.

Anna explores the experiences of the women and children and some men left at home during the conflict. In education, food production, caring for wounded soldiers and the housing of Prisoners of War, people living in the two counties had very different experiences to those living in more urban areas. This talk sheds light on some of these experiences, exploring the roles men, women and children in the two counties played during this global conflict.
About the speaker: Dr Anna Muggeridge is a historian of modern Britain with a particular specialism in women's and gender history.

Anna completed her PhD at the in 2021 where she currently works in the History department, alongside a role in the heritage sector. She is a Visiting Research Fellow at Queen Mary, University of London.

Members and non-members of The Western Front Association are equally welcome.

Any new visitors are guaranteed a friendly atmosphere and a warm welcome from a group of like-minded enthusiasts. 
St Peter's Village Hall, St Peter's Drive, Worcester WR5 3TA
16 Jun 2023 19:30