James Donaldson Boswall was born in Madras, India in November 1870, the only son of Major-General Roper Boswall and his wife, Eleanor. By 1881, the family was living in Scotland, at Ingleston House, Wardie, Midlothian, with James attending Edinburgh Academy from 1881 until 1884. He later attended Fettes Academy and the University of Edinburgh, from which he graduated in law in 1894.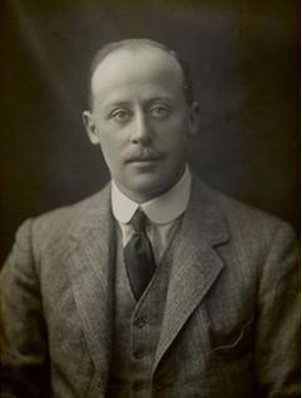 Above: James Donaldson Boswall. Photo - IWM
Whilst a student, James played rugby for the Edinburgh Academicals for six seasons.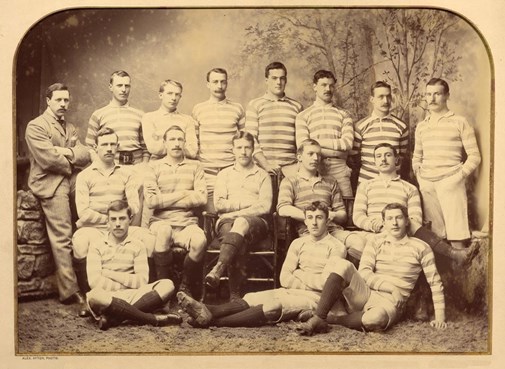 Above: Edinburgh Accies First XV - James sitting in the front row, centre. Photo courtesy of Edinburgh Academicals Football Club
In 1894, James became a Writer to the Signet (W.S). he also served as a Private in the Queen's Rifles Volunteer Brigade, Royal Scots from 1893 to 1897, and from that Corps, he enlisted in the City Imperial Volunteer Mounted Infantry for service in the South African War.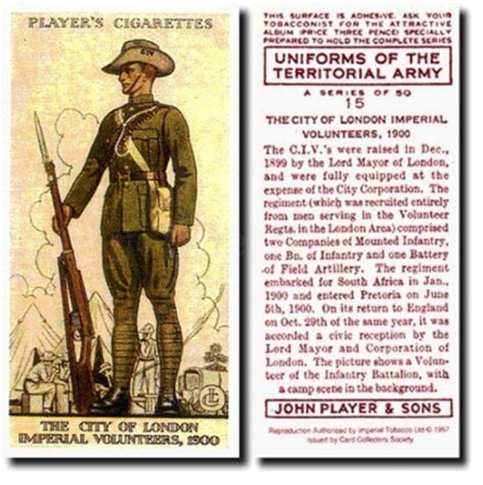 Prior to leaving for South Africa, the Volunteers were granted the freedom of the City and provided with a dinner at the Inner Temple, London.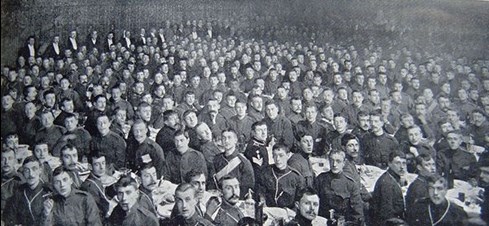 Above: The Volunteers at the Inner Temple. Photo angloboerwar.com
The Mounted Infantry companies saw much fighting and were very frequently praised by the generals under whom they acted. At Jacobsdal on 15th February 1900 they did well, and Lord Roberts wired to the Lord Mayor:
'The City of London Imperial Volunteers came under fire for the first time yesterday under Colonel Cholmondeley at Jacobsdal and behaved most gallantly'.
After Paardeberg they provided part of the escort of Boer prisoners to Modder River. Colonel Cholmondeley was mentioned in Lord Roberts' despatch of 31st March 1900. The Mounted Infantry took part in the movement on Pretoria, and at the end of August were under Smith-Dorrien in the Eastern Transvaal. General Smith-Dorrien also praised their work most highly.
James obtained the permanent post of Orderly to the Chief of Staff, Lord Kitchener, receiving the Queen's Medal with three clasps and the King's medal with two clasps. On the conclusion of the war, he became Inspector of Police in Pretoria, later settling in that area as a fruit farmer, where he married Theresa Rassam, the eldest daughter of Hormuzd Rassam, British Envoy to the late King Theodore of Abyssinia.
Above: Theresa Rassam. Photo sourced on Ancestry
James and his wife, Theresa, returned home to Scotland in August 1914, having disembarked from the White Star Line steamship, Ceramic at London on 20 August 1914.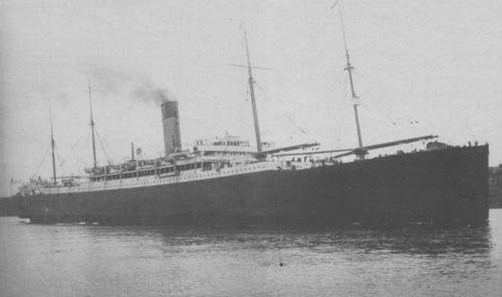 Above: SS Ceramic, which would later be sunk in December 1942 by a German u-boat
Aged 43 at that time, James enlisted in September in the 9th Royal Scots and was commissioned in 10th Seaforth Highlanders – a reserve battalion – in January 1915.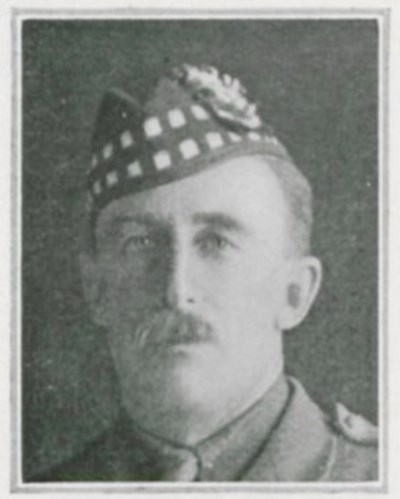 Above: James as a Seaforth Highlanders officer. Photo - IWM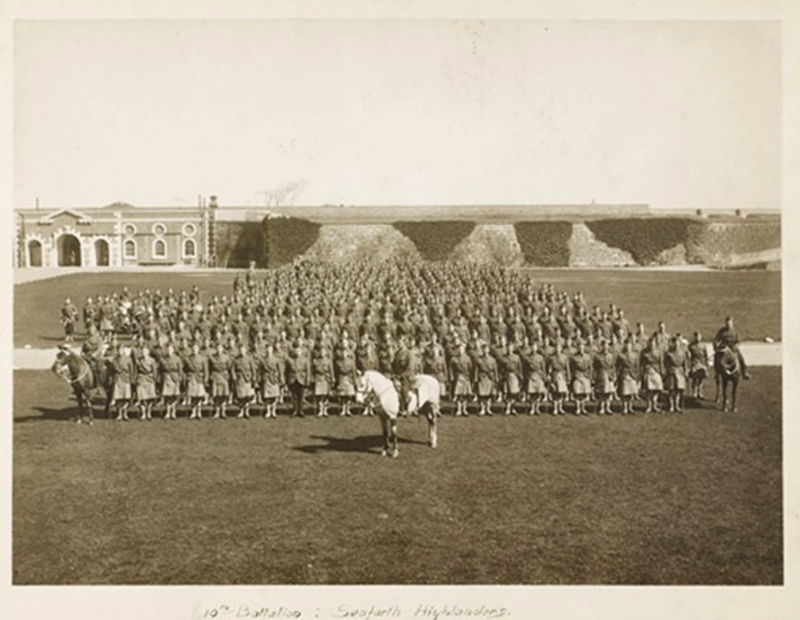 Above: 10th Seaforth Highlanders at Fort George. 
James would later be attached as a Captain to the 1st battalion, Essex Regiment who had landed at Cape Helles in Gallipoli on 25 April 1915, although James would not join the Battalion until 1 June 1915.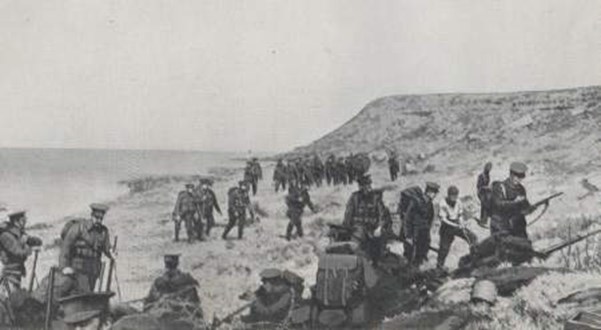 Above: 1st Essex landing at Cape Helles
His death on 6 June 1915 was later described by a fellow officer thus:
'It was a very sharp attack and Captain Boswall had the men well together. He had to keep rather high over the parapet to give directions and was shot in the head and died instantaneously. Although he had only been with the company for a few days, he was very popular with the men, and was particularly cool on all occasions. He was looked on by all, even in these days of brave men, as a particularly gallant officer'.
The 1st Essex lost 40 officers and men on that day – most of whom, including James Boswall, are commemorated on the Helles Memorial.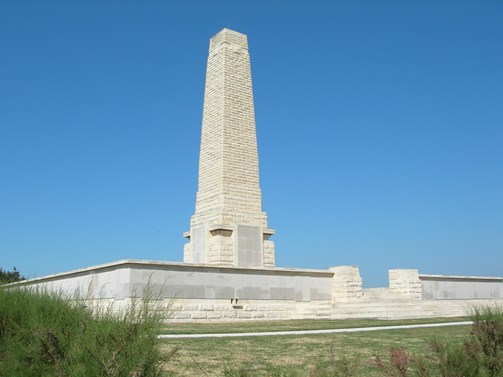 Above: Helles Memorial. Photo CWGC
Article by Jill Stewart, Honorary Secretary, The Western Front Association
Acknowledgements:
Edinburgh Academical Football Club
Edinburgh Academy Archive
Imperial War Museum