At the time of writing this item, Russian oligarch Roman Abramovich finds himself in the headlines as the result of a war in Ukraine, but back in 2018 he courted controversy by seeking to purchase a plot of land steeped in the history of an earlier conflict. The site that the owner of Chelsea Football Club was keen to buy was part of the Stoll Mansions – a housing project for military veterans that had been built in the First World War and played a key role in the development of ground-breaking new approaches to the care of the disabled.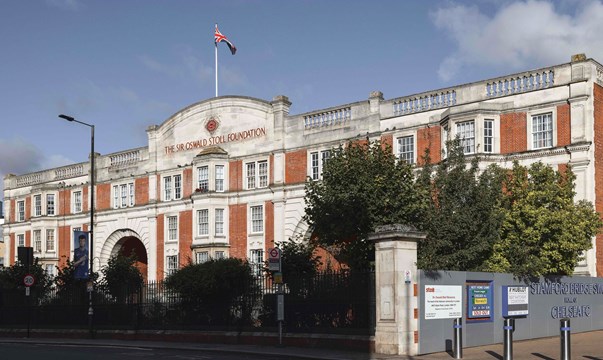 Above and below: Stoll Mansions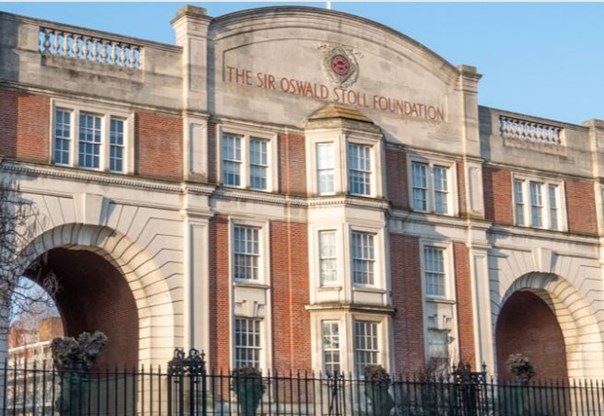 It was in 1916 that the Theatre impresario Oswald Stoll began converting the 'Fulham Mansions' into purpose-built flats for veterans returning home from the Great War with severe physical and psychological disabilities.
Above: Oswald Stoll 
Setting up a charity called the War Seal Foundation, Stoll's focus (like a number of others operating in the same field) was to provide decent housing and employment for the men most likely to struggle to care for their families as a result of their war injuries.
Situated on the Fulham Road, London, the impressive mansions (which now neighbour Chelsea's football ground) represented a considerable donation – even for a wealthy individual who had built up a successful chain of 'Empire' theatres around the country, including the iconic London Hippodrome and Coliseum.
Stoll's idea has been rooted in the 19th century concept of industrial model settlements championed by Sir Titus Salt at Saltaire in Yorkshire, Lord Leverhulme at Port Sunlight in Lancashire, the Cadbury's at Bourneville in the Midlands, and the Rowntrees at New Earswick, York.
In fact, the Rowntrees and Lord Leverhulme were involved at this time in Industrial Settlements Ltd: an even more ambitious scheme to create a nationwide network of self-sustainable industrial settlements for disabled veterans.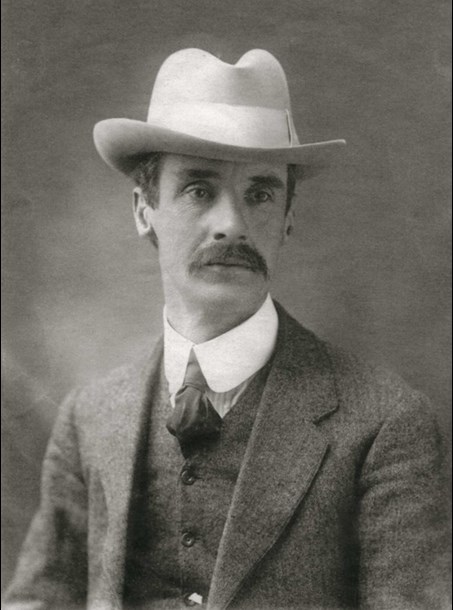 Above: Thomas H Mawson and (below) his book, An Imperial Obligation, which set a blueprint for the creation, financing, day-to-day running and design of settlements for disabled ex-servicemen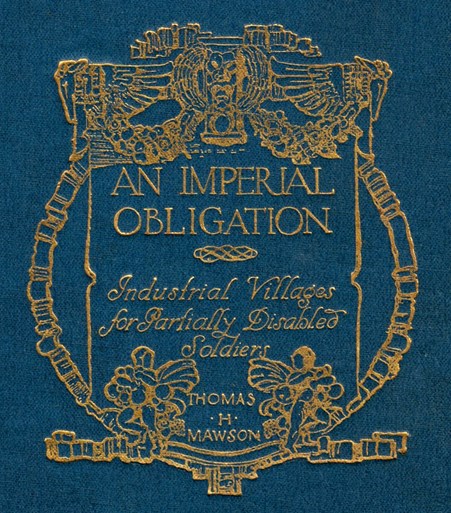 Industrial Settlements Ltd was the brainchild of Lancashire landscape architect Thomas H Mawson, who was heavily involved in 'The Garden City Movement' and the belief that mental and physical well-being could be positively impacted by incorporating a better sense of nature, space and variety of design into new housing developments. It was an approach very much in tune with the medical thinking of the day - the concept of 'fresh air treatment' was embraced by the medical profession as a simple but essential psychological tool in the treatment of battlefield-related psychiatric damage, such as shellshock.
In the end, Industrial Settlements Ltd collapsed through lack of political support, but Mawson would go on to focus primarily on environmental concerns at the one settlement for disabled servicemen that he did manage to create in 1919, at Westfield in Lancaster, Lancashire. Furthermore, he had produced an influential book ('An Imperial Obligation') that strove to create a template for the design, financing and day-to-day running of such settlements.
Perhaps unsurprisingly given the influences of the period, most of the settlements set up to assist disabled veterans would place the restorative power of the natural world at the heart of their design. These included (among others) The Scottish Veterans' Garden City Association for the housing of wounded servicemen at Longniddry, East Lothian, as well as model villages that grew out of Red Cross hospitals or colonies for servicemen with respiratory problems at Preston Hall in Kent, Papworth Village in Cambridgeshire, and Barrowmore in Cheshire. A large facility at Enham in Hampshire included 1,000 acres of land, whilst the large development built by Haig Memorial Homes at Morden, Surrey, in 1929, was often referred to as a 'model garden city'. Even more humble concerns such as The Women's Scientific Co-Operative Farm for disabled soldiers and sailors at Sutton Valance, Kent, and Goatland on the Yorkshire Moors, operated in sympathy with the prevailing faith in the recuperative qualities of the natural world.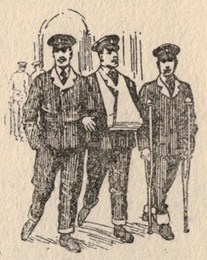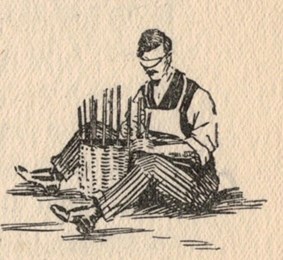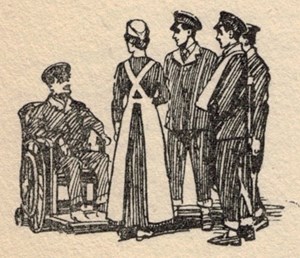 Above: images of disabled men from Mawson's book, 'An Imperial Obligation'
Such examples highlight how striking Stoll's decision was to focus far more on practical concerns instead of aesthetic and environmental ones. The purpose-built apartments in his renovated Fulham Mansions featured wider doorways for ease of wheelchair access, elevators so that men with mobility problems did not have to climb stairs, lowered work surfaces sympathetic to those in wheelchairs, and bespoke washing and bathing facilities that gave even the most severely disabled of veterans the possibility of enjoying essential comforts without the need of help.
To understand the level of foresight involved in such an approach, it should be noted that it was not until 1963 that Selwyn Goldsmith wrote what is widely credited as the first serious architectural blueprint for disability design. In addition, local authorities would not be legally obliged to consider providing specialist accommodation for disabled people until 1973 – the latter more than 20 years after the first truly concerted nationwide campaign for better disabled access to buildings instigated by the Central Council for the Care of Cripples in the 1950s.
Stoll was knighted in 1916, the year he created his development, and the War Seal Foundation charity renamed as the Sir Oswald Stoll Foundation. He would be criticised in some quarters for running his community, and the associated factory that gave employment to his tenants, in far too controlling a manner – a fierce opponent of the new and growing ideology of communism he would not, for example, allow his workers to start a union.
Nevertheless, the opportunities that he provided for men in need and the decisions he made to try and provide them with the dignity of independence of living should not be underestimated.
Now commonly referred to simply as 'Stoll', the philanthropist's charity continues (not unlike Mawson's settlement in Lancaster) to provide housing and support for vulnerable ex-service personnel.
Article by Dr Martin Purdy
Martin wrote his doctoral thesis on the role of philanthropy in the care of disabled veterans of the First World War.
You can read and download it for free via this link: Westfield Memorial Village