One of the more remarkable discoveries in recent years is that of tank D51 'Deborah' at Flesquières, near Cambrai.
Prior to its involvement at Cambrai, 'Deborah' was in action at Ypres. On 22 August 1917, 'Deborah' was commanded by 2/Lt George Ranald Macdonald and was waiting to go into action in the area of Poelcapelle when she was hit by a shell on the track. 'Deborah' was replaced by another tank for that action and sent away to be repaired. When hit, 'Deborah's' crew did not come through unscathed. Macdonald was badly wounded and L/Cpl David Marsden and Private Walter Robinson were both injured. Marsden and Robinson were able to remain on duty and were transferred to France, to rejoin the 'Deborah' crew for the attack on Flesquières.
After repair, along with the other tanks in 'D' Battalion, 'Deborah' was sent to the Base Camp in Wailly. On 6 November some tactical training was carried out with the 51st (Highland) Division, and six days later the Battalion entrained at Beaumetz-les-Loges and arrived at Plateau station the next day. After de-training at Ytres, 'Deborah' was driven to the south edge of Havrincourt Wood and made ready for battle which took place on 20 November, this time under the command of 2/Lt Heap. In this attack Marsden was injured again. Robinson and four others died. 'Deborah' was badly damaged and forgotten for nearly a century.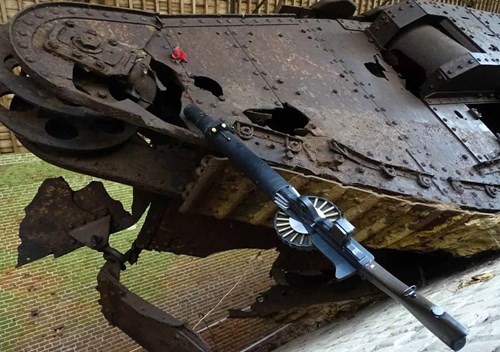 Above photo courtesy of Andrew Holmes (from the WFA's 2017 calendar)
Deborah was out of sight and out of mind, forgotten beneath the ground. But in the early 1990s, Philippe Gorczynski, a local resident, heard a rumour. An elderly lady remembered a tank that might have been buried in the area. Intrigued, the hotel owner and Great War enthusiast took up the search. "It's as if I had been given a treasure map," Gorczynski says. "To begin with, the account turned out to be very interesting, but then on the ground, it turned out to be a lot more hazy because I couldn't see a thing." The amateur historian persevered. He was convinced a First World War tank was out there somewhere. "I had to find it at any cost. I had already unearthed almost three tonnes' worth of tank parts. But my goal wasn't to make a giant puzzle, it was to find a whole one."
After poring over hundreds of archival documents and aerial photographs, in November 1998, a survey was finally conducted at the tank's presumed resting place. Gorczynski's hypothesis had been correct. Two weeks later, with a team from the city of Arras's Archaeology Service taking part, Deborah finally saw the light of day. Having spent years in an open barn a more fitting structure was created in 2017 alongside the cemetery in which five of her crew are buried.
Deborah was registered as an Historical French Monument on 14th September 1999 and the new building, inaugurated in 2017, will help preserve her from the elements.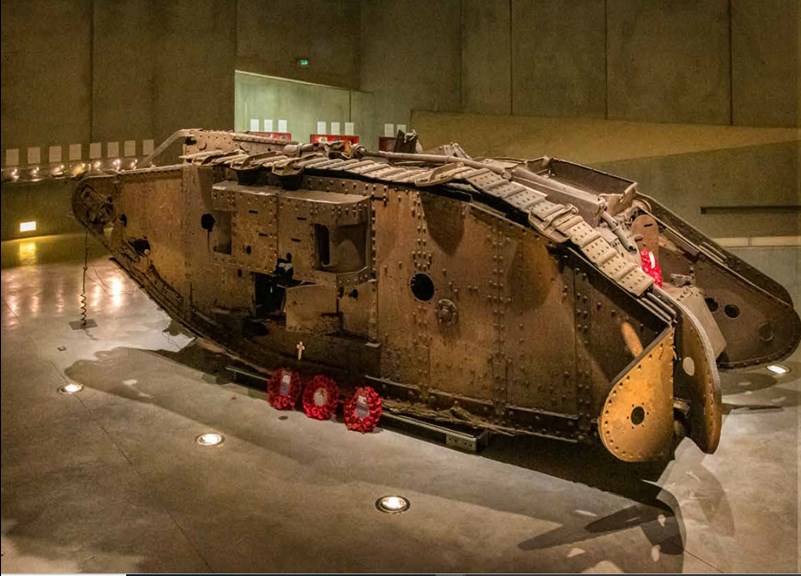 Above photo courtesy of John White (from the WFA's 2020 Calendar)
Now, using the WFA's Pension Record cards we can find out a little more about the men who died during Deborah's last attack.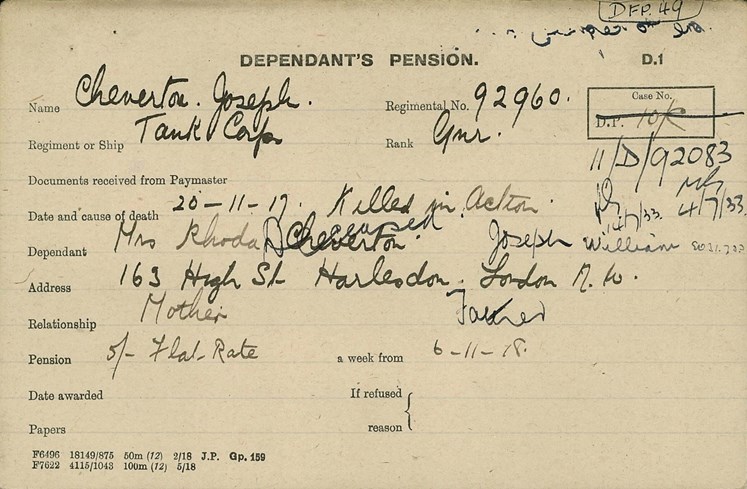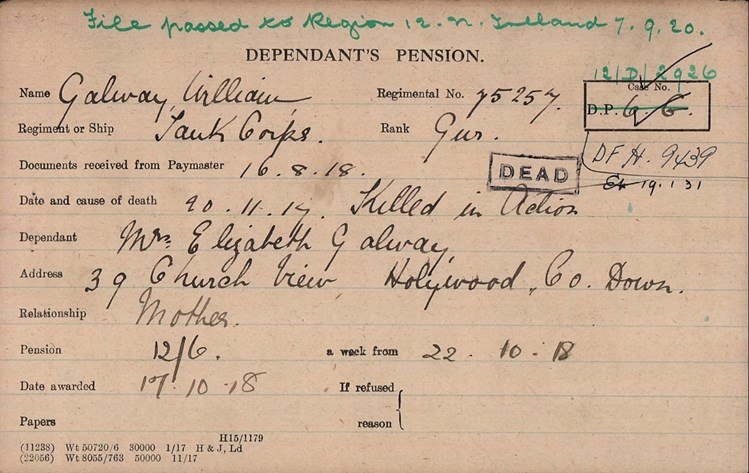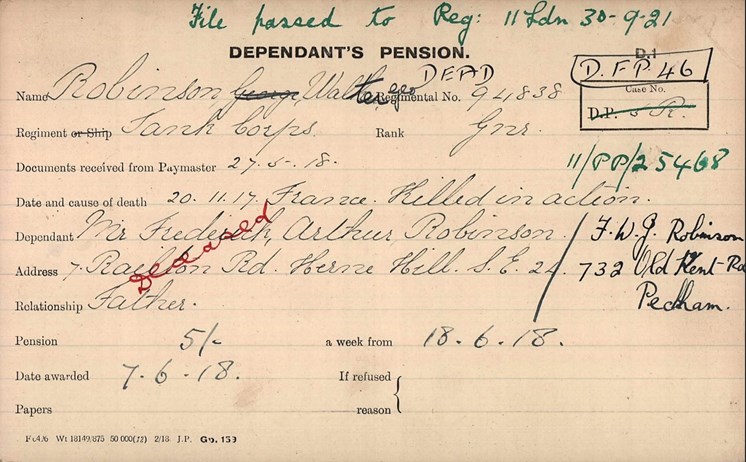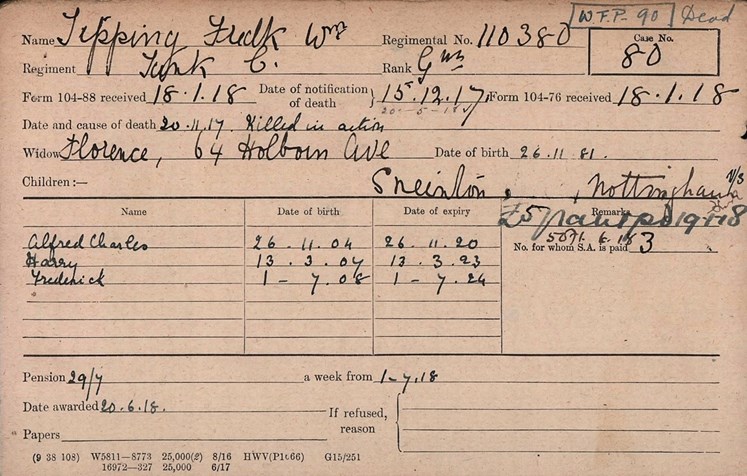 More details of Deborah and her crew can be found on the web site of Philippe Gorczynski 'The Tank of Flesquieres' 
Deborah is one of the dozen or so photographs that are featured on the WFA's 2020 Calendar.