Some people will know of the sacrifice of the Souls family from Great Rissington in the Cotswolds. The family's tragedy was recounted by Ian Hislop in the TV series 'Not Forgotten' on First World War memorials in 2005 and told again in a book that supported the series of the same name by Neil Oliver.

Annie and William Souls of Hurst Green, East Sussex had six sons, five of whom died in the First World War. Thought unique, we can now sadly show, thanks to the work carried out by The Western Front Association on the Pension Cards digitised and available online via Ancestry's Fold3 platform, that there was at least one other family who suffered such a fate - the Baldock-Apps family from Hurst Green, Sussex.
It was this card in the Pension Records collection which started the search into the family's history.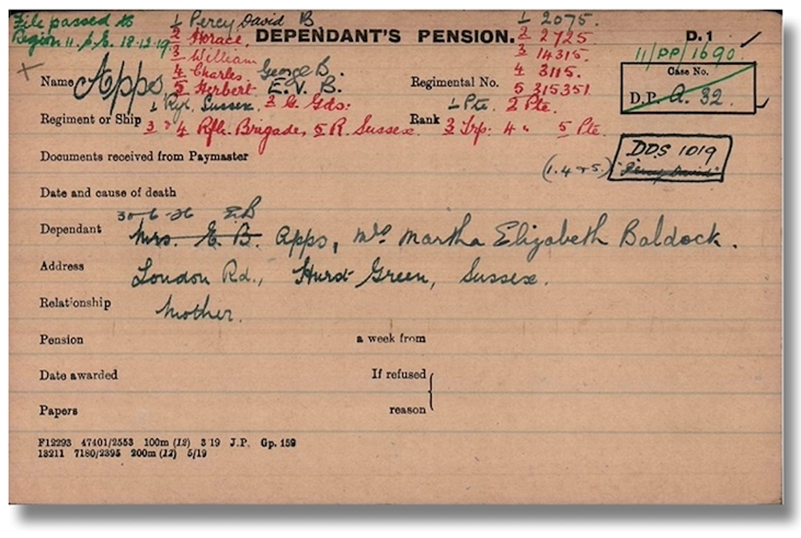 Mrs Martha Elizabeth Baldock-Apps lived on London Road, Hurst Green. A widow since 1908, she had 10 children between 1886 and 1906: seven boys and three girls. Six boys served and five died. Those who died were William, Horace, Herbert, Charles and Percy.
Hurst Green, in the High Weald of East Sussex, has changed little in a 110 years; indeed, it is a town that boasts 50 Grade II listed buildings listed. Sadly the ever busy A21 London Road may leave it a little less tranquil than it once was.
Both Charles and Horace Baldock-Apps had enlisted in the Rifle Brigade pre-war. In 1911 both were serving in Egypt. Older brother William was recently married, and younger brother Percy was the Hurst Green milkman. 
For Charles and Horace, service in Malta and India followed before they returned to the Britain in November 1914. They left for France In December 1914.
Charles was the first to die when he was killed in action on 4 May 1915 at Ypres while serving with the 4th Rifle Brigade, alongside his brother, Horace.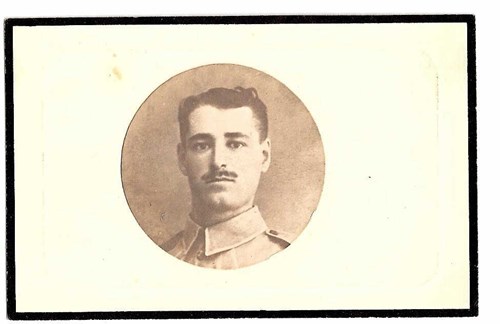 Charles Baldock-Apps (above) is commemorated on the Menin Gate Memorial at Ypres. 
In November 1915, the 4th Battalion moved to Salonika where Horace would later perish on 21 February 1917 when the 'Princess Alberta' was mined and sunk off the coast of Greece. He is commemorated on the Mikra Memorial in Greece.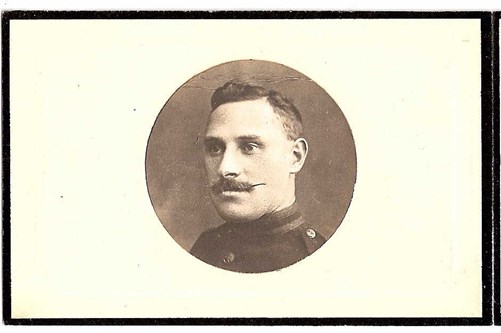 Above: Horace Baldock-Apps
The eldest brother, William Baldock-Apps, was serving in the 2nd Grenadier Guards – his service number suggests that he may have enlisted between 1909 and 1910, although no records appear to survive. He married Hilda Grenfell at Windsor in 1912 and by the date of his death from wounds at Etretaton 30 September 1915, he had two children. William is buried in Bethune Town Cemetery.
Above: William Baldock-Apps
The Pension Card for William Baldock-Apps indicates that his widow was imprisoned for a short period of time in 1918 at which point the pension payable for his two children was paid to the National Society for the Prevention of Cruelty to Children.
Percy Baldock-Apps served in the 12th Royal Sussex Regiment. He was killed in action on 3 March 1917 near Ypres and is buried in Maple Copse Cemetery.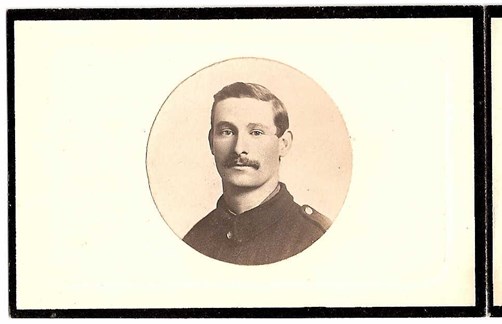 Above: Percy Baldock-Apps
The final son to be lost was Herbert Baldock-Apps who served in the 16th Royal Sussex Regiment. The battalion was formed in Egypt from the Sussex Yeomanry and later went to France in May 1918.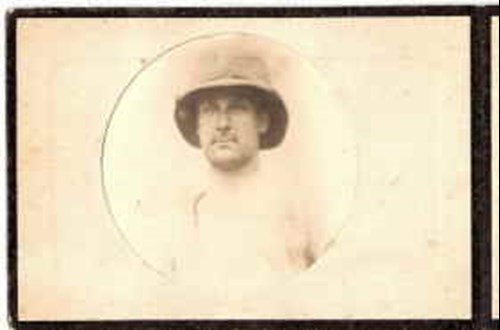 Above: Herbert Baldock-Apps
Herbert died of wounds in France on 14 September 1918 and is buried in Etretat Communal Churchyard Extension.
Short Service Attestation papers for Reginald show that he enlisted two weeks after his 18th birthday on 6 August 1918. A chauffeur, he expressed a wish to join the Tank Corps but was instead called up to serve with the Rifle Brigade on 23 August 1918. Reginald was demobilised in February 1919. A seventh son, Frank, born in 1905, was too young to serve; he eventually moved to Hastings where he died in 1974. 
The photographs of the brothers come from memorial cards printed at the time of their death (courtesy of Joan Neath).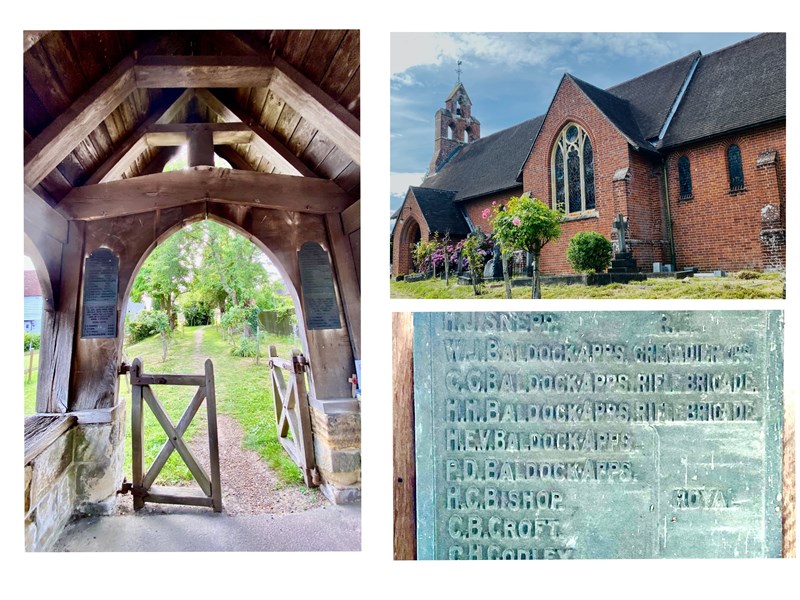 All five brothers are commemorated on a Roll of Honour plaque in the Lychgate to the Holy Trinity Church in Hurst Green. 
Mrs Martha Baldock-Apps died in 1926 and was survived by her two remaining sons Reginald and Frank, and her three daughters Jane, Rose and Daisy.  
Article submitted by Jill Stewart with further research by Jonathan Vernon.