HMS 'M-15' was a First World War Royal Navy M15-class monitor. She was sunk off Gaza by German Submarine UC-38 on 11 November 1917.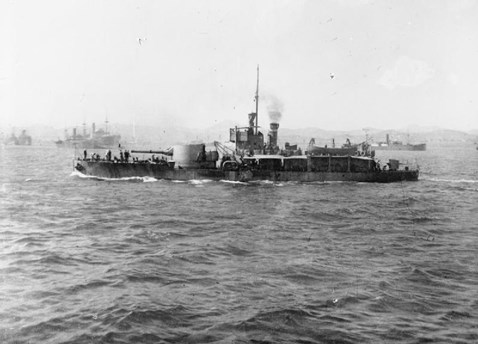 Above: HMS M-15
November 1917 saw the key battles that allowed British and Australian forces to break through from the Sinai Peninsula and into Palestine. Turkish and German defences extended from the Mediterranean at Gaza to Beersheba, some 35 miles inland in the desert. Earlier efforts, in March and April 1917, had proved incapable of breaching defence lines that were to become even stronger thereafter. High casualties were suffered by the Allied forces in these assaults with some units sustaining up to 50% loss levels. Not until October 1917, under a new British commander, General Edmund Allenby, with reinforcements that included deployment of tanks for the first time outside Europe, was a sufficient force available to achieve the necessary victory and drive back the Turkish and German defenders. The subsequent British and Australian advance, which involved inspired use of aircraft and horsed-cavalry, led to capture of Jerusalem on 9 December.  This achievement was hailed by Prime Minister Lloyd George as 'A Christmas present for the British people'. 
The bombardment unleashed on the Turkish defences at Gaza prior to the final assault was comparable in intensity to that which preceded the opening of the Somme offensive in 1916. Army artillery opened up in 27 October and was joined two days later by fire from a powerful Anglo-French naval force.  The British contingent in this included the large monitor HMS Raglan (which carried two 14-inch guns), the small monitor M15 (one 9.2-inch), the small monitors M29, the M31, and M32 (one 6-inch each), the old protected cruiser HMS Grafton (two 9.2-inch and ten 6-inch), the river-gunboats HMS Ladybird and HMS Aphis (two 6-inch each), with protection provided by the destroyers HMS Staunch and HMS Comet.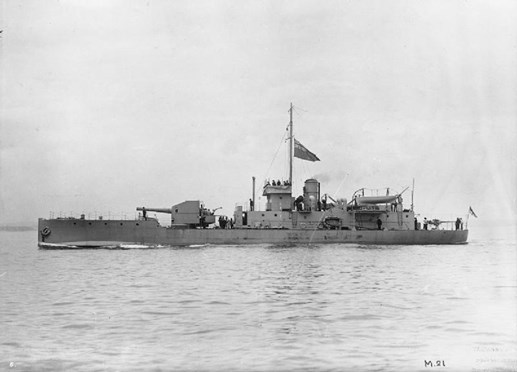 Above Monitor HMS M-21 which was of the same class as M-15. 
During the nine-day shore bombardment not all these ships were in action at once as they had to be rotated back to Port Said for refuelling. Opposition came from bombing by Turkish aircraft and by shore batteries artillery. The bombardment reached its crescendo on the night of 6-7th November, after which the Turks abandoned their positions and commenced their retreat.
It was in the aftermath of these intense operations that the bombarding force was to sustain its most serious loss. Responsible for this was one of the small German U-boats that operated with such deadly effect from the Austro-Hungarian base at Pola, in the Adriatic. The SM UC-38 was a Type UC II submarine, of which 64 were built. These had minelaying as its primary task, but they also carried a small torpedo armament.
It was inshore, off Gaza, that UC-38's captain, Hans Hermann Wendlandt launched a daring attack on the night of 11th November. His victims were to be the small monitor M15 and the destroyer HMS Staunch. The M15 was an especially interesting vessel, one of a class of fourteen vessels (M15-M28), of 540-tons and 177-feet long, which had been authorised in early 1915 and rushed into service within a few months for shore bombardment. Unarmoured, cheap they were armed with 9.2-inch guns taken off obsolete cruisers.
The destroyer HMS Staunch was hit by torpedoes fired by the UC-38, as was M15. Both vessels sank with loss of life – twenty-six on the M15 and eight on the Staunch.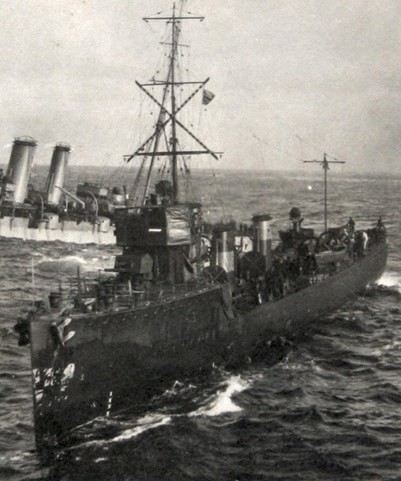 Above HMS Fury: an identical vessel to HMS Staunch
These vessels were the 38th and 39th to be sunk by this small German submarine UC-38.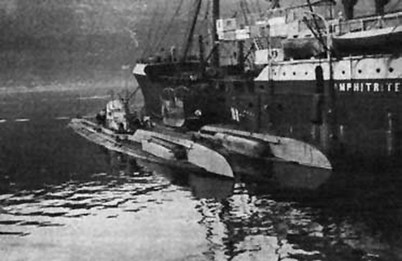 Above: Two Type UC II submarines (being the class of vessel the UC-38 belonged to) alongside Austro-Hungarian depot ship Amphitrite
Percy Foot was the son of William and Elizabeth Foot from Southampton. Born 28 March 1881, he joined the Navy on 23 Oct 1899 signing up for 12years, his first ship being HMS Excellent. Armourer's Mate Percy Ernest Foot (343061) was one of those lost when the 'M15' was sunk on 11 November 1917 He was aged 36. He was the husband of Emily Amelia of 721, High Road Leytonstone London. Percy is commemorated at Portsmouth Naval Memorial.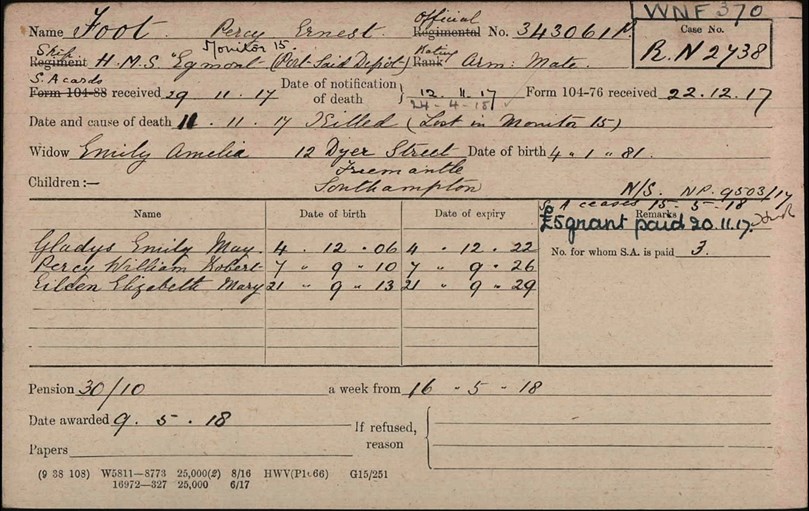 Percy's record card (above) indicates 'HMS Egmont' which was the name given to Fort St. Angelo at Malta.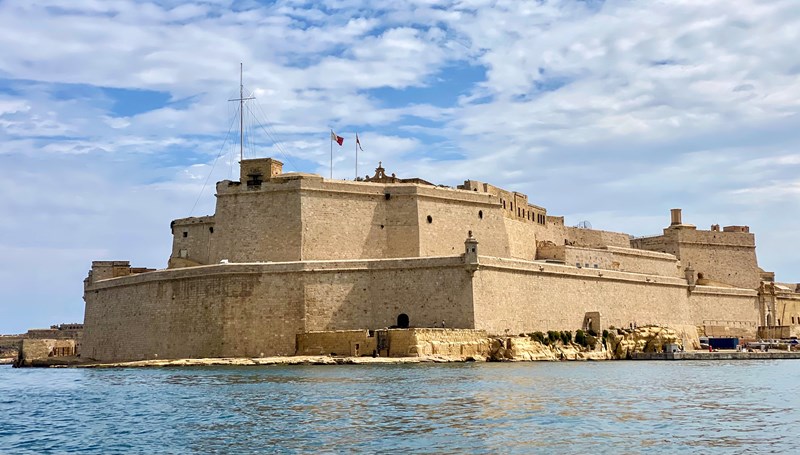 Above: Fort St. Angelo, Malta photographed by Jonathan Vernon (CC BY SA 4.0) 2021 
There remains one surviving First World War Monitor (the M-33) which - although of a different class to the M-15 - gives a sense of what these ships were like. This can be seen at the Royal Naval Dockyard at Portsmouth.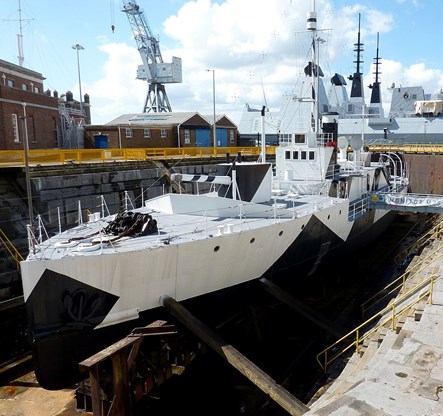 M33 in , April 2010
Article by Robert Stone