[This short profile of the actor Ronald Coleman first appeared in a piece by Mark Bristow titled 'Seven British Actors Who Served during the Great War' in Firestep Vol.7. No.1 The Western Front Association London Branch magazine, all volumes of which are available for access by members using their member login].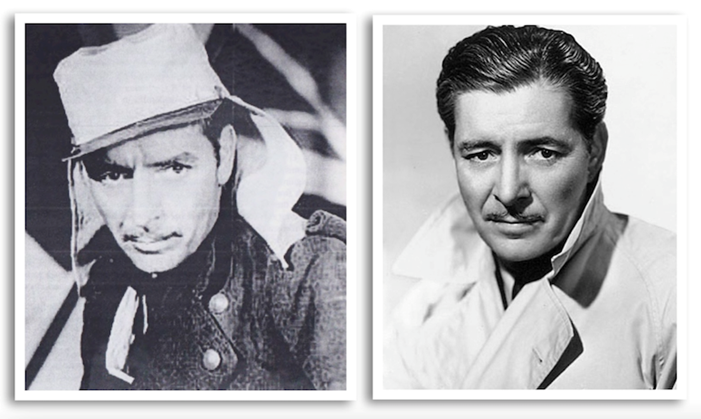 On 31 October 1914 the London Scottish became the first Territorial regiment to go into action on the Western Front on the Messines Ridge in Belgium. Amongst the number was a twenty three year old shipping clerk from Ealing, Ronald Charles Colman.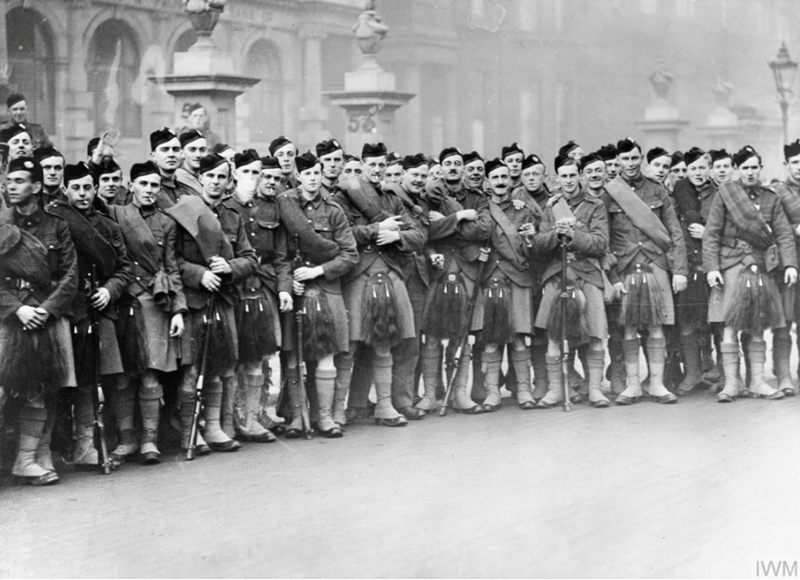 Ronald was born on 9 February 1891, the son of a successful silk merchant, and had attended a Sussex boarding school where he first became interested in amateur theatricals. Colman's ambition to read engineering at Cambridge was thwarted by his father's death and the consequent lack of financial support. 
Colman enlisted 5 August 1914. Fortunately most of his army documentation remains available: his Attestation Form (E.501) can be viewed in the National Archive (file: WO 364/742), his Medical History (Form B.178), his Royal Hospital Chelsea Pension Form, Casualty Form B.103, Disability Statement Form Z.22. and his Proceedings on Discharge Form B.268B are all accessible.
The documentation shows that on 31st October 1914 Colman sustained a badly fractured right ankle following a shell bursting nearby; the injury was caused either by being thrown heavily or by being struck. Colman was thus rendered "no longer physically fit for War Service". His service therefore lasted 274 days in total, of which 41 days were based at home between enlistment (5/8/14) and embarkation to Belgium (15/9/14). He remained in Belgium for 47 days (16/9/14 to 1/11/14) until repatriation to hospital, convalescence and eventual discharge, which lasted 186 days (2/11/14 to 6/5/15). His character 'awarded in accordance with King's Regulations' was given as: "Very good. Honest, sorber and trustworthy."
On discharge and armed with this ringing endorsement, Colman was set to enter consular service. However, a chance encounter landed him a small role in a London play. Bitten by the acting bug, he decided to concentrate solely upon his theatre work, his reward was a succession of more and more prominent roles. He was also able to earn extra income by appearing in one or two minor early British films.
In 1920, and as so many others before and since, Colman set off for New York in the hopes of securing a greater fortune than was currently available in war-weary Britain. Two years of impoverishment followed before he was eventually cast in a Broadway hit La Tendresse.
Noted film director Henry King saw him in the show and promptly cast him in the film The White Sister (1923) as the leading man alongside the female star of the time, Lillian Gish. The success of this film led to a contract with Samuel Goldwyn, and Colman's career as a major Hollywood leading man was launched.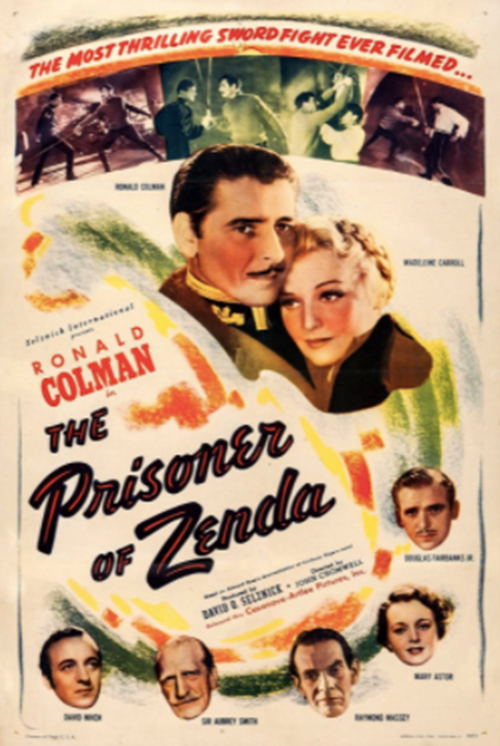 Colman became hugely popular in both romantic and action films during the silent era. Not only debonair and handsome but blessed with a beautiful speaking voice, he survived the advent of 'talkies' with ease. Colman's voice was wonderfully modulated; as a result he became even more important to the American film industry. Able to portray sophisticated and thoughtful characters, he could also 'swashbuckle' with the best of them as his performance in the classic film The Prisoner of Zenda (1937) shows. He depicted a World War One office, 'Smithy', suffering from shell-shocked and amnesia, in Random Harvest (1942) most movingly. Perhaps (like Basil Rathbone) his own combat experience enabled him to add the authentic note to his performance.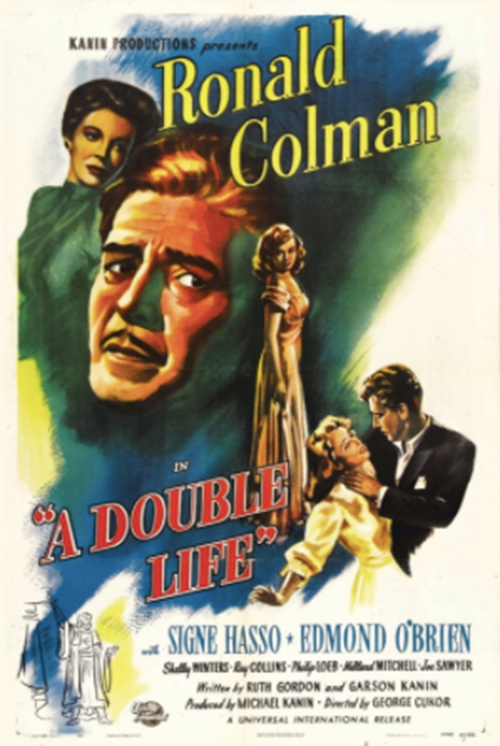 A decade later Colman won the Oscar for Best Actor for his portrayal of the tormented actor character, Anthony John, in A Double Life (1947). Much of Colman's later career was given to the radio show The Halls of Ivy which later transferred successfully to television. He continued to work right up until his death, which followed a brief lung illness, on 19 May 1958 at Santa Barbara.