Having just published the initial batch of stereoscopic images on The Western Front Association's website, it is perhaps a good time to pick out just a handful of these to show the kind of images that are available.
There is no 'science' to the selection of the following images, it is merely a selection of some that have caught my eye as being of particular interest.
Many 'action shots' from the First World War are 'staged'. The image below seems not to be. It is captioned to reference Cambrai, and it is presumed this is from 1917. There is a signal flag in one of the small dugouts.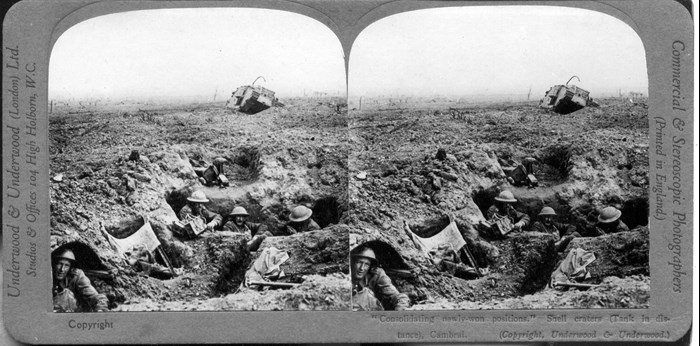 Another image shows a destroyed bridge of the River Marne. Again, there is no date on this.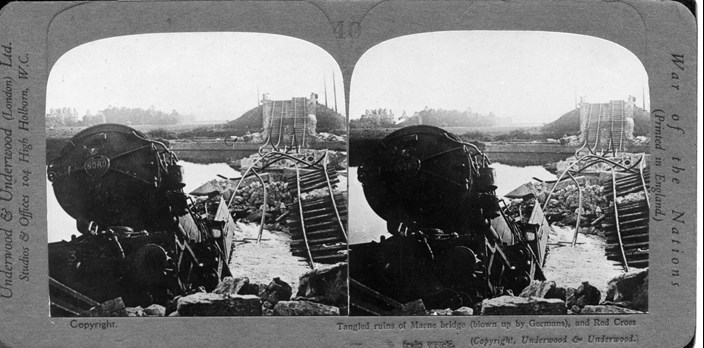 Destruction, again, is very evident on this image, captioned as being at Abbeville. The vehicle seems to be a Vauxhall staff car.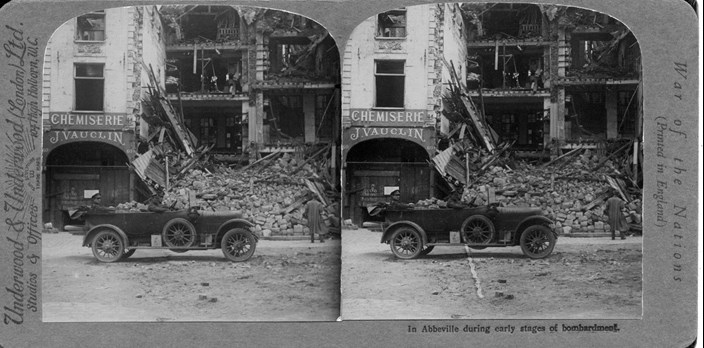 One of the 'filters' created to enable users to search for images is 'Prisoners'. The image below is one of these.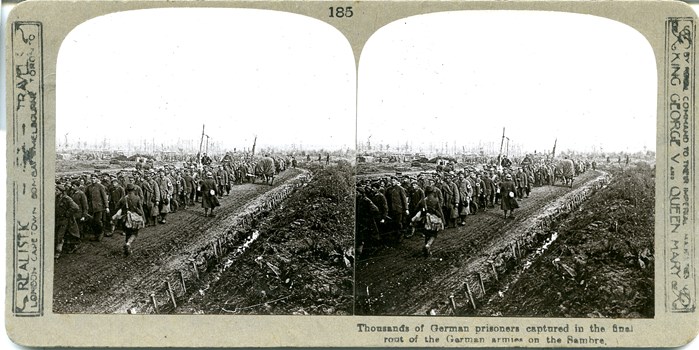 Another image showing a prisoner, is the excellent image below in which a map is evident.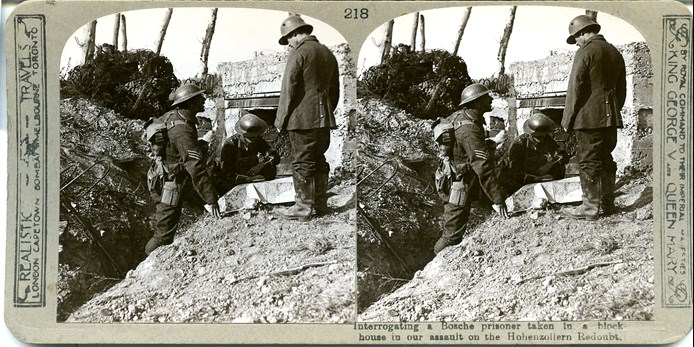 A final example from the 'prisoners' selection is this unusual one - it is presumed that 'PW' on the back of the overcoats of the American officers stands for 'Prisoners of War'.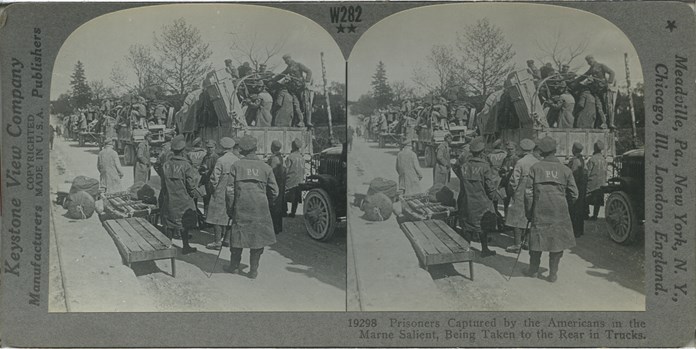 These images were not just taken in France and Belgium. The photo below is captioned as having been taken at Alexandra Palace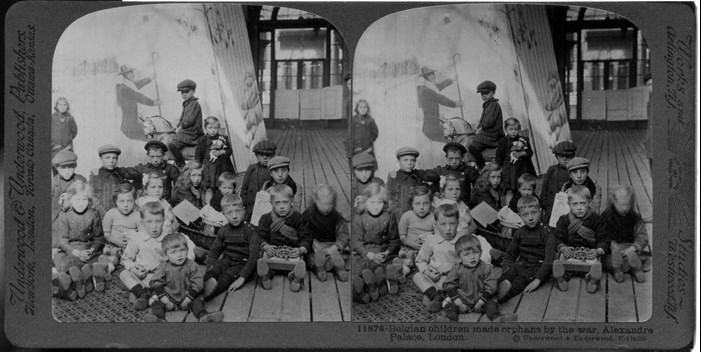 Alexandra Palace also features in this image -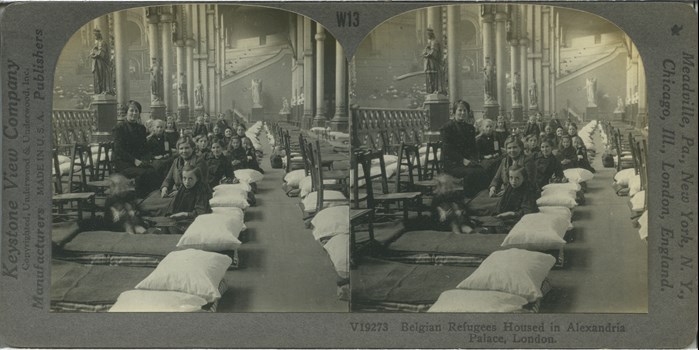 Another image of civilians / refugees, is this - it's an example of those that are 'non'-Western front' images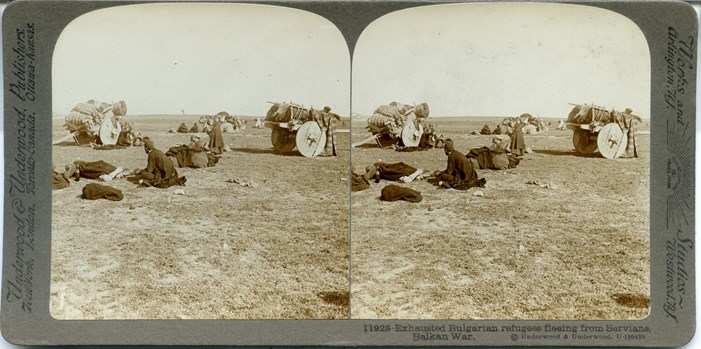 Another - somewhat unusual - use of tanks was in raising money from the public via 'war bonds'. The image below being taken in Trafalgar Square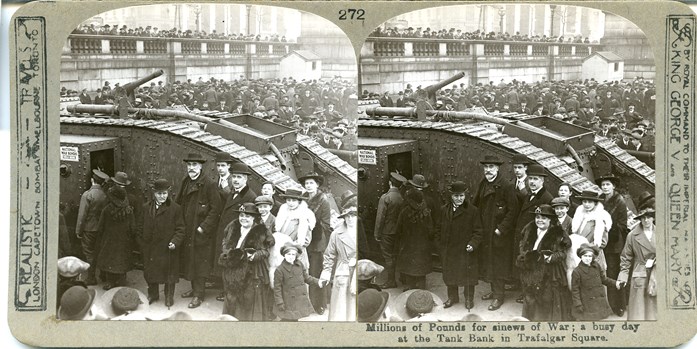 Some images are clearly taken at the start of the war. The caption here is somewhat questionable, 'eager' is not the word that springs to mind from this group of men.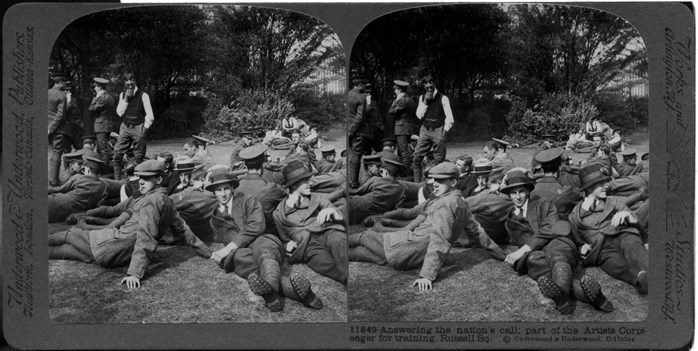 The dating of these images is really tricky, but in this instance, it is possible to 'nail it down' to possibly a few days after the St George's Day Raid on Zeebrugge.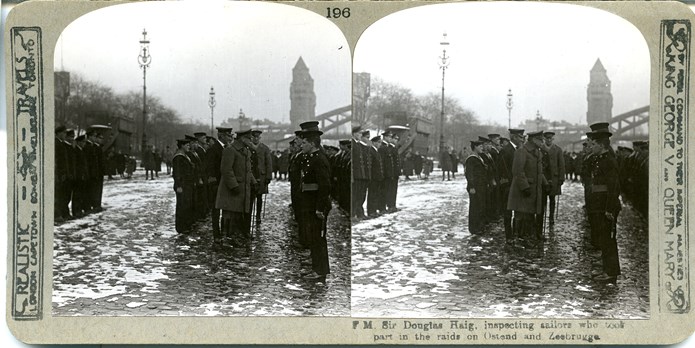 Another image of Sir Douglas Haig is shown below - this time sometime after the Armistice.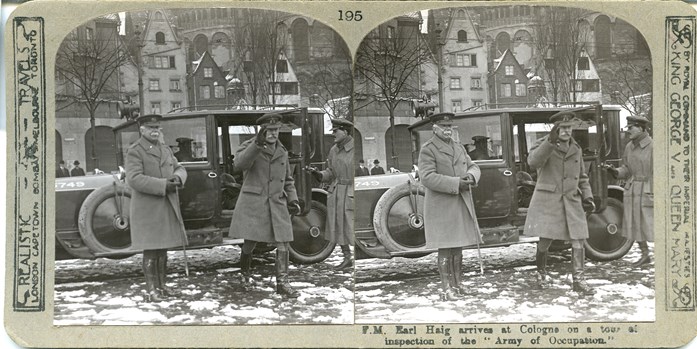 Returning to the home front, there are a series of images showing Zeppelins.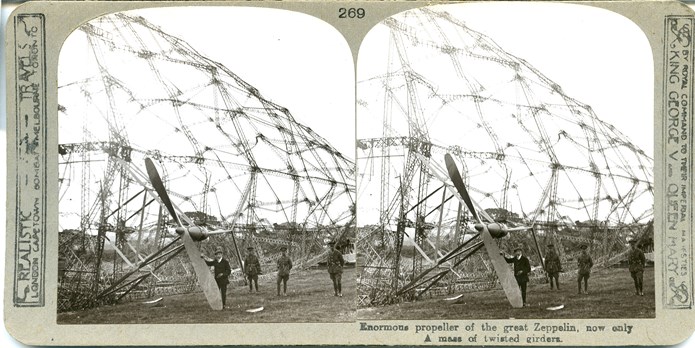 Another excellent photo - this time showing the results of a Zeppelin raid is below.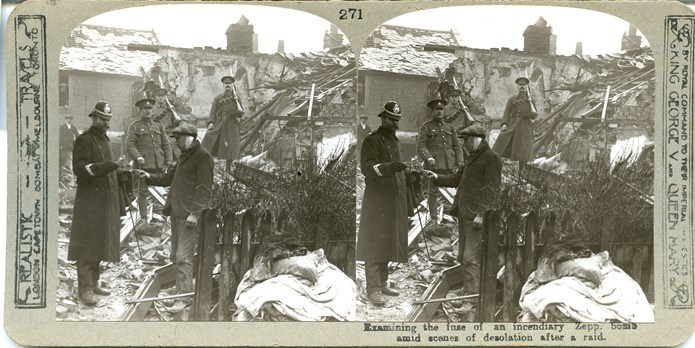 An interesting image - which may be inaccurately captioned - is the one below. It is possible that this is in fact a check of the 'zeroing' of the machine guns rather than 'target practice'. Nevertheless an unusual and interesting image.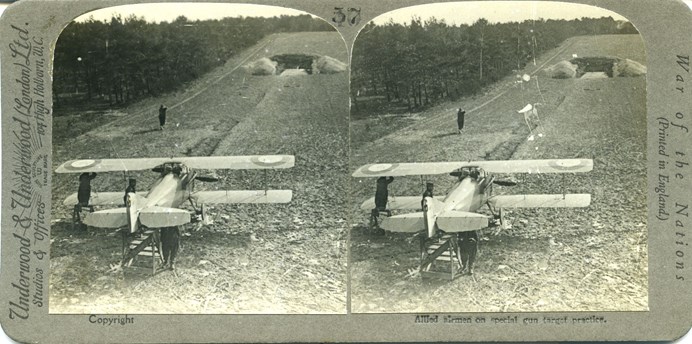 There are numerous image of Royal Naval warships. This image being of HMS Royal Oak, which was of course to survive the First World War, but not the later conflict.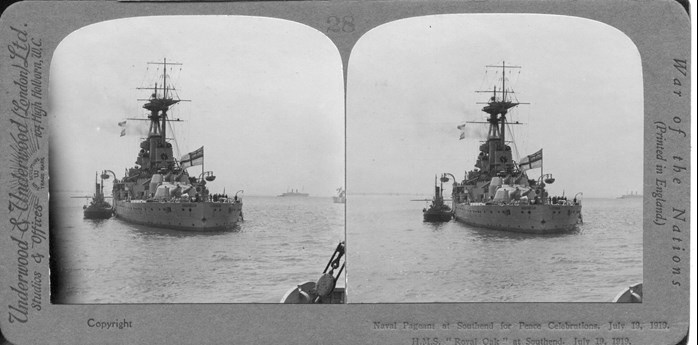 Finally, an image of a Canadian unit to show that there are plenty of images from other armies besides the British. (French, German, Austo-Hungarian images are included in these 3000 images. With plenty more to come later in the year.
To read more about the images that are available on the WFA's website click here for a further article