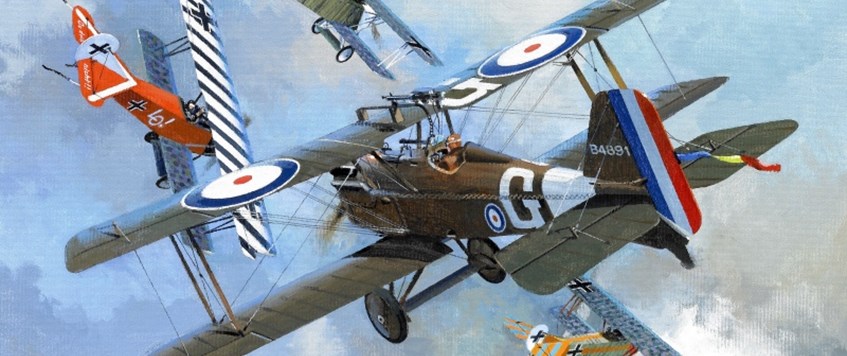 On Wednesday 11th of October we welcome Greg Baughan to our Hornchurch venue, to present his first talk to the Essex Branch. This talk destroys many myths about WW1 fighter development. Part talk, part detective story, it explains how the importance of air superiority was understood long before the Great War began, explores how naval influence delayed the development of dogfighters like the Camel and SE5a and tracks down the mysterious Fighting Experimental dreadnoughts that the RFC wanted to use instead.
Meeting starts at 8pm at the Poppy Lounge, Royal British Legion in Hornchurch (205 High Street, Hornchurch, RM11 3XT). Please note this is not the venue shown on the Branch Details page on this website. Parking is available in the nearby Fentiman Way car park. Please note this now charges for evening parking.
Suggested entrance donation is £3.50 and there is an optional raffle. Our meetings are open to those who are not members of the Association.
Poppy Lounge, Royal British Legion, 205 High Street, Hornchurch, RM11 3XT
07912 791708
11 Oct 2023 20:00