In the early morning of 7 July 1919, four British Officers were killed by men in their battalion – one further officer subsequently died of his wounds a few days later. All were serving in Dyer's Battalion of the Slavo-British Legion in the North Russian Expeditionary Force and are now buried in Archangel Allied Cemetery.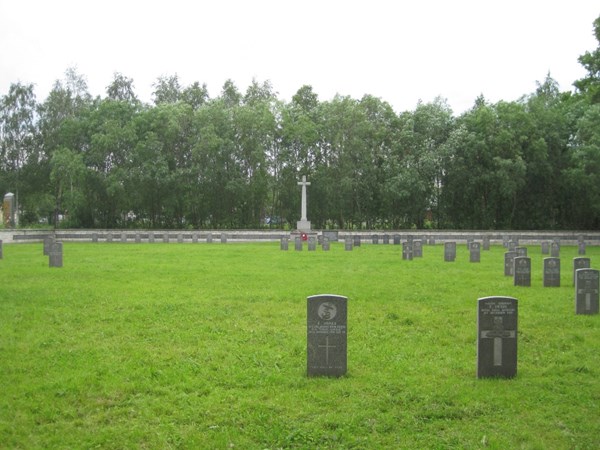 Above: Archangel Allied Cemetery. Photo - (c) CWGC 2021
Royce Coleman Dyer had served in France in the 8th Battalion of the CEF from February 1915, being part of the First Canadian Contingent. He had enlisted as a Private in September 1914 and in October 1916 he was awarded the Military Medal and Bar.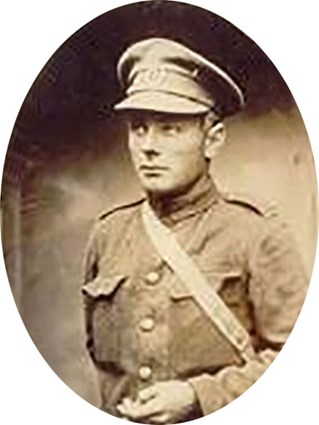 Above: Lieutenant Royce Dyer. Photo Manitoba Historical Society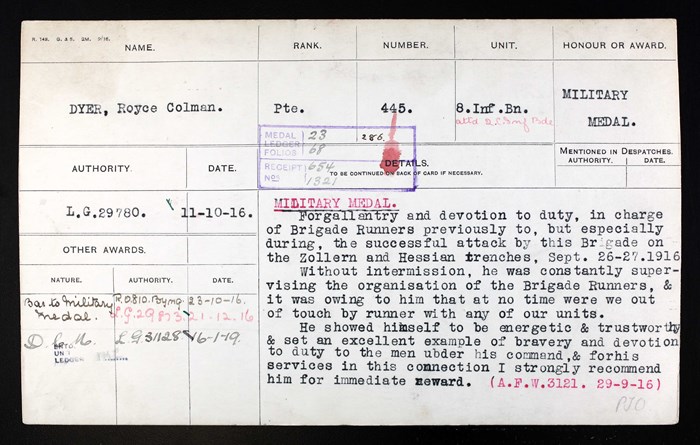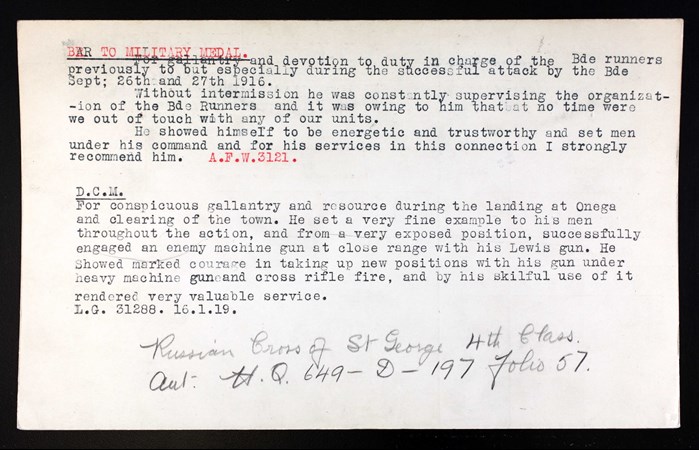 Above: the Military Honours and Awards citation cards for Royce Dyer. Canadian Archives
Promoted to Corporal in January 1918 and then Sergeant in June 1918, he was taken on strength for a Special Mission in June 1918. His service record indicates that he left England for Russia in June 1918, arriving at Murmansk on 23 June 1918.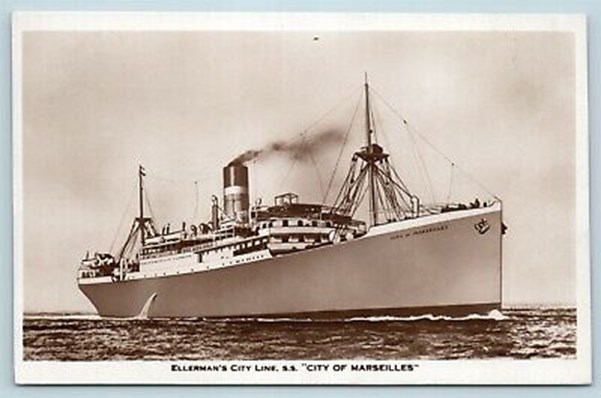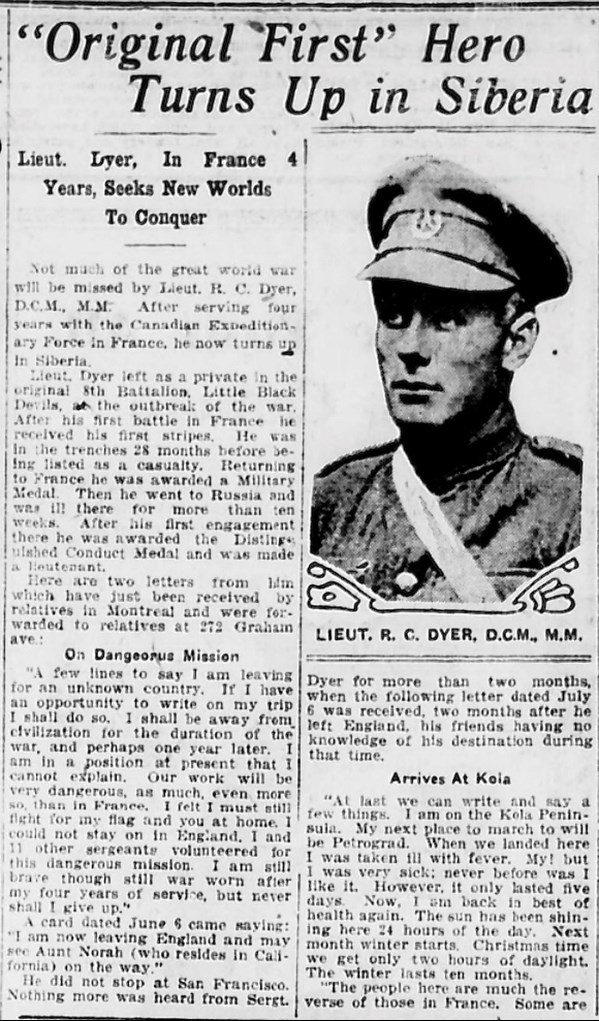 Above: the SS City of Marseille on which Dyer travelled to Russia and a newspaper article in the Canadian press 1918. Photo – Canadian Virtual War Memorial
In early 1918, there were several multi-national military expeditions to Russia following the Russian Revolution in 1917 and the Treaty of Brest-Litovsk in March 1918, largely driven by fears that Germany would take the ports of Murmansk and Archangel. Under the command of General Edmund Ironside, Royce was part of the Canadian contribution to the Special Service Force.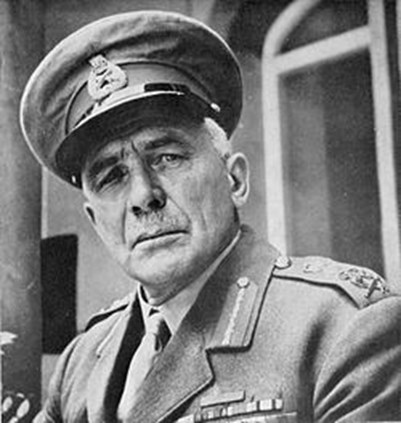 Above: General Edmund Ironside
Sergeant Dyer was awarded the DCM in the field in September 1918 with the citation reading:
"For conspicuous gallantry and resource during the landing at Onega and clearing of the town. He set a very fine example to his men throughout the action and, from a very exposed position, successfully engaged an enemy machine gun at close range with his Lewis Gun. He showed marked courage in taking up new positions with his gun under heavy machine gun and cross rifle fire, and by his skilful use of it rendered very valuable service".
He was later granted a temporary commission as Lieutenant in October 1918. General Ironside offered Dyer a Captaincy and command of a battalion of Russians, to be recruited from Bolshevik prisoners – this became known as 'Dyer's Battalion' with Dyer enjoying some success in training the former prisoners into a coherent and disciplined group of soldiers.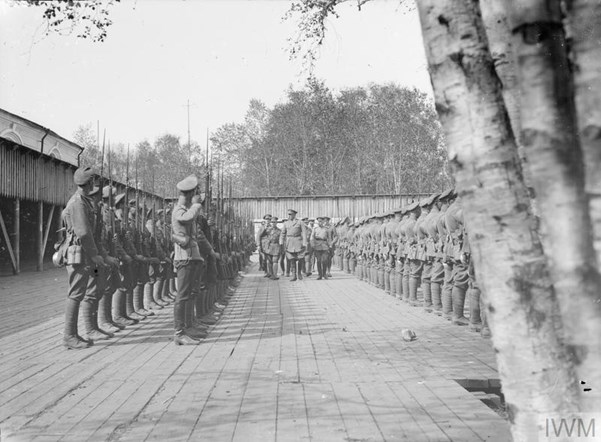 Above: General Ironside inspecting Dyer's Battalion – IWM Q 16079
But on 30 December 1918, Captain Royce Dyer died of broncho-pneumonia. He was buried in Archangel Allied cemetery.
"Dyer's battalion was devastated by this news….So enthralled were the men of Dyer's battalion with their former commanding officer that they took to carrying a massive portrait of Dyer, in the Eastern Orthodox tradition of an Icon, whenever they paraded"[1]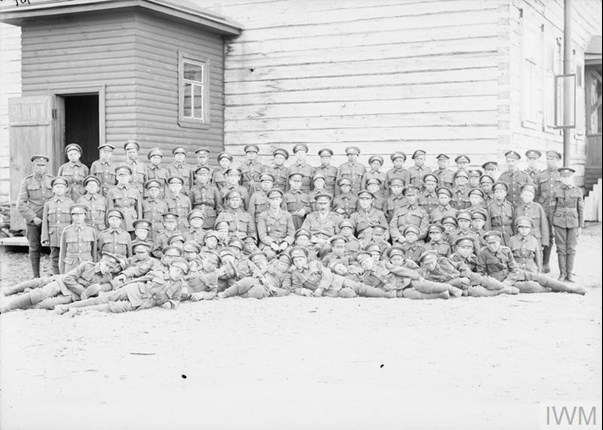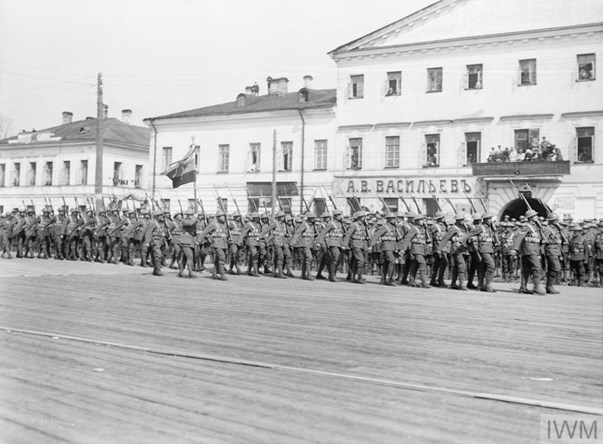 Above: Officers and men of the Slavo-British legion, of which Dyer's Battalion was the 1st Battalion. Photo IWM Q 16451 and The Battalion carrying new colours in 1919. Photo IWM Q 16054.
Some months after Dyer's death, 'Dyer's Battalion' was ordered to take over a section of the front line. On the night of 6/7 July 1919, a mutiny took place which would cost the lives of five British Officers in the battalion.A number of reports on these events would appear in the British press over the next few weeks:
"From Topsa to Troitsa the distance is no more than eight versts, and there are several straggling hamlets between the two places. In one of these the battalion rested on the Sunday night. Between 2 and 3 o'clock the firing began. The officers were resting in billets, but the Colonel and Captain A.F. Burke were at battalion headquarters, farther back. Captain A.E.M. Finch, of the Seaforth Highlanders, was the first to be shot. The assassin fired at him through the window as he lay asleep in bed. He must have found death easily and quickly, for the officer who found him, after the mutiny, told me that the boy's hands were folded across his breast and there was a smile on his face……Poor Finch and I were friendly, and often we had discussed the chances of these ex-Bolos turning traitor. He was certain that they would fight well; he told me that he was proud that he had been selected as a company commander, and I know too, that General Ironside thought highly of him as a young and promising officer". [2]
Captain Aubrey Malcolm Cecil Finch had served in the 4th Seaforth Highlanders in France. He was the son of William and Rona Finch, of Beckenham, Kent and had married just days before his departure for Russia.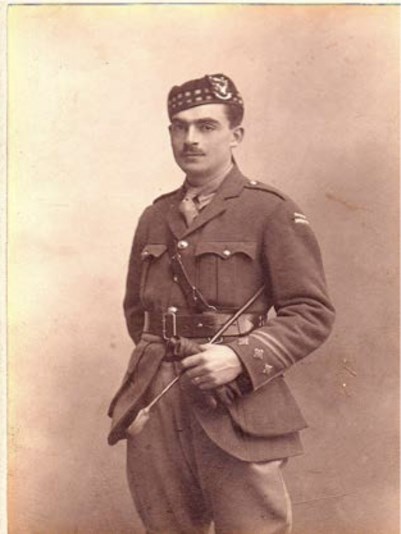 Above: Captain Finch. Photo- Beckenhamhistory.co uk
Alongside Finch, three other British officers were killed, with a fourth managing to escape despite his injuries from which he died a few days later.
Lieutenant Gerald Noel Gosling MC and Lieutenant Cecil Francis R. Bland were both killed as they rushed out of the billet onto the village street. Gosling, of the Gloucestershire Regiment, was the son of Cecil William Gustaf Gosling, of Schloss Walchen, Vocklamarkt, Austria, and was just 20 years old when killed.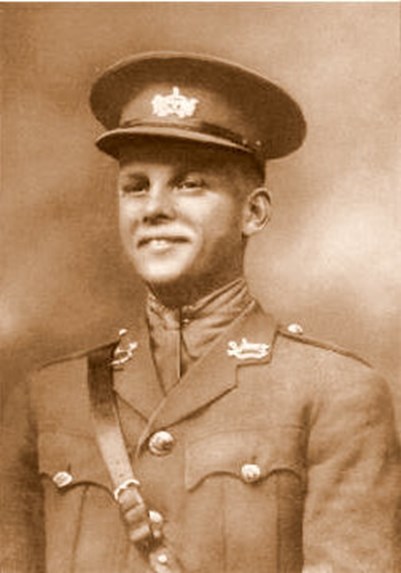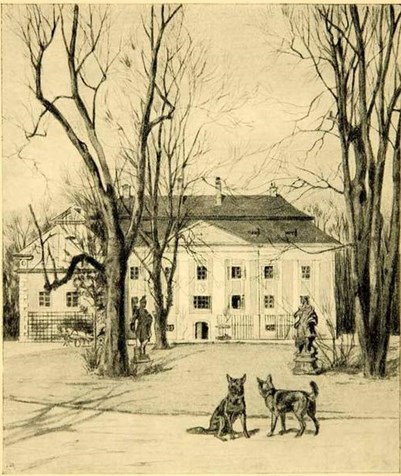 Above: Lt Gerald Noel Gosling and Schloss Walchen, Vocklamarkt
Cecil Francis Bland of the Royal Berkshire Regiment was born in Durban, South Africa and was just 21 years old when he died.
"The next victim was Lieutenant T.C. Griffith and then the mutineers attacked Captain D.R.D. Barr, a close friend by the way, of poor Finch. Barr, defenceless, made for the river. They fired volley after volley, and with ten wounds the young officer dived into the water and swam out to the monitor 500 yards away. No one shall say how he was able to perform the feat, for he was lacerated in two vital places. But he reached the boat, was taken on board, and conveyed the same morning to the hospital barge at Berosnik. He did not recover sufficiently to give any statement". [3]
Griffith, the son of the Rev C.E.O. Griffith, of East Barsham, Norfolk, was a Special Reserve officer in the Loyal Lancashire Regiment on the outbreak of war. He had fought in the First Battle of Ypres before being captured on 2 November 1914 and then spent the next four years as a prisoner of war. After his repatriation in November 1918, he volunteered for service in Russia.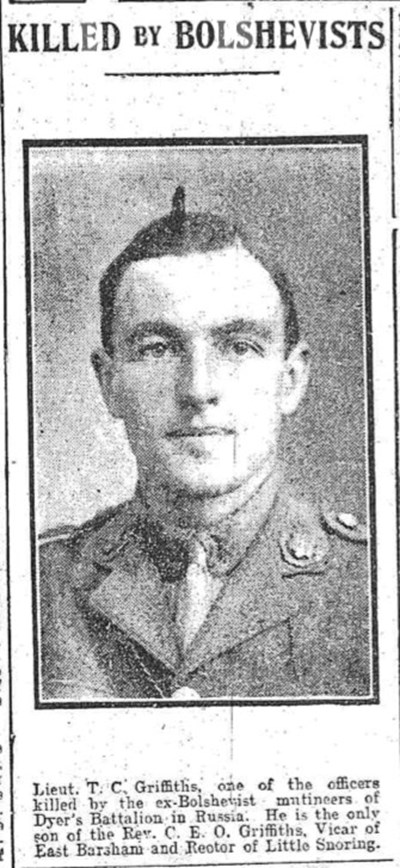 Above: Lt Thomas Comber Griffith pictured in a Thetford newspaper 2 August 1919. Photo - IWM
A later press report indicated that Griffith, mortally wounded, was heard to say "Bikoff shot me, Catch Bikoff". Bikoff subsequently was imprisoned for ten years for the murder of Griffith but escaped in September 1919.[4]
Captain David Buik Barr MC, East Lancashire Regiment, died at Berosnik on 13 July 1919 of injuries he had sustained during the mutiny and was buried in Archangel Allied Cemetery. Those killed on 7 July were originally buried in the Bereznik British Cemetery at Semenovka but their graves were later relocated to Archangel.
The British would leave North Russia in October 1919.
Article by Jill Stewart Hon. Secretary, The Western Front Association
Footnotes
[1] Dyer's Battalion: The Untold Story Accessed via canadianmilitaryhistory.ca
[2] The Times – 25 July 1919
[3] The Scotsman – 26 July 1919
[4] The Scotsman 19 September 1919