Tom Thorpe's opening question on the 'Mentioned in Dispatches' podcast series - at least for the last 80+ editions, has been to ask his guest to say who they are and say what got them interested in the First World War. The answers given are as varied as the speakers themselves. 
At University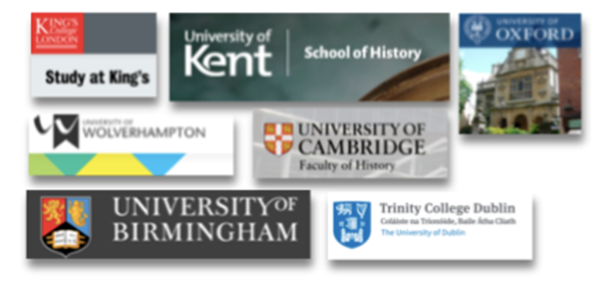 Most are published historians or authors so it is not surprising that the largest category can be grouped under 'At University'. For many it was only after graduation with a history degree that they came to the First World War when choosing a subject for an MA thesis or later for PhD research. 
Dr Mary Fraser, a social historian, was studying in the Department of Sociology at Goldsmiths and took an interest in the work of David Sillverman on the family and the child. George Morton Jack came to the First World War as a way to explain the modern world. Kathryn White researched YMCAs for her MA dissertation and took the opportunity to continue with a PhD. Dr Brian Hall, always interested in military history, moved the focus to the First World War during his MA. 
A few even admit to coming to the First World War via the Second, such as Simon Bendry whose interest started with D-Day and family trips to Normandy. For the remainder the First World War took their interest where it was offered as a module as an undergraduate and their choice in part came down to the reputation of the tutor or out of simple curiosity about a subject that had not caught their interest until then. Prof Matthew Stibbe says as an undergrad and graduate he was interested in the origins of the First World War from the Anglo-German dimension and supervised by Prof John Rohl at Sussex University.  Dr Chris Kempshall recalls taking a module on the First World War as an undergraduate. 
A Family Connection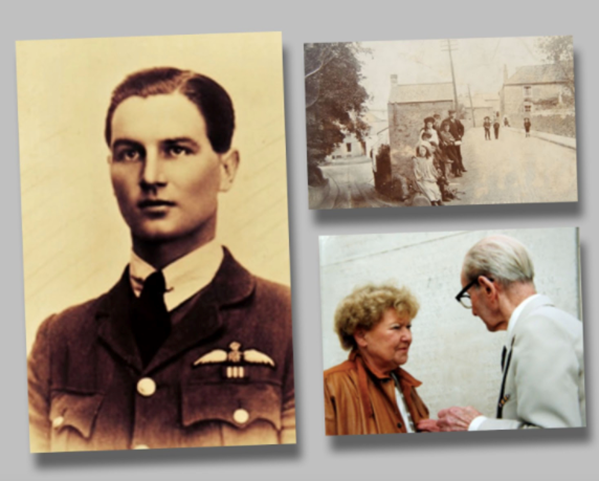 In the second group we have those who first took an interest in the First World War because of a family connection - they had a grandfather who served or there is a family story of a grandmother, great-aunt or great-uncle from the era. 
Mark Scott, though coming to the First World War with the investigative mind of a journalist says he had a grandfather who served. Gerry White's grandfather fought
Irish Volunteers and Civil War and Dr Bruce Cherry had a couple of grandfathers in the First World War too. 
This family connection includes great-grandparents, great-uncles, and even great-great grandparents. 
Pratap Chhetri says that his maternal great-grandfather, Hanik Guuti was a Rifleman in the erstwhile Luchi Hills Military Police Battalion. Dr Rich Wills had a great great uncle who was killed in a trench raid.  Dr Barbara Walsh was talking to relatives that got her interest going, as was Dr David Murphy. Author Neill Gilhooley was shown a picture of her great-grandfather that caught her interest, while Dr Timothy Bowman had a great grandfather in the Ulster Divison Army Service Corps. Nigel Atter recalls finding his great grandfather's service records. Michael Nugent had two great uncles who served and died. 
These are usually figures who feature in family photos or old letters. It is often the case that no one has researched the story. One or two came to the First World War via a collection of old medals kept by a family member.
A Childhood Interest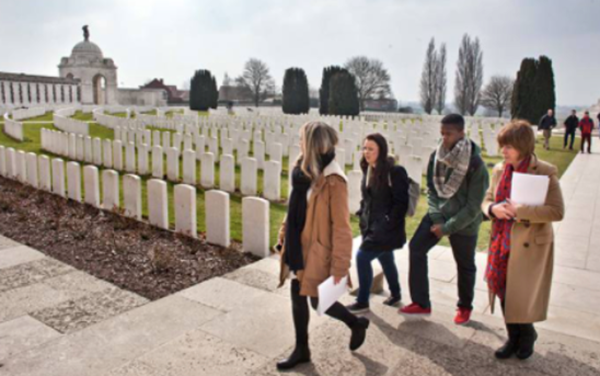 UCL Institute of Education Battlefield Tours Centenary Programme > https://bit.ly/2PZKcB7 
The third group are those who say their interest developed as a child - they don't mention a family connection but rather say that it was on a school trip or family visit to the Western Front battlefields. Colin Campbell remembers looking through copies of  The War Illustrated as a child. 
Prof. Sir Hew Strachan says how he was taken on trips to visit the battlefields as a boy. 
Joshua Bilton from King's College, London says his interest came from his father who had been interest in the First World War for over thirty years. 
Two guests (both from Australia) such as Dr Meleah Hampton, said their interest in the First World War came from a primary school talk on Gallipoli, similarly lawyer and lecturer Dr Catherine Bond, Associate Professor at the University of New South Wales says she was introduced to the First World War at primary and high school. 
Another mentioned it all starting with Airfix models, another a Lady Bird History Book. Yet another talks of being transfixed by the peculiarity of what he later came to understand to be puttees featured on soldiers featured on a war memorial he regularly passed on the way to the supermarket with his Mum. 
A Book
The fourth category are those who say their interest in the First World War with a book - Martin Middlebrook's First Day of the Somme is spoken of several times, for example by Prof. Gary Sheffield the Honorary President of The Western Front Association and The WFA's Development Trustee David Tattersfield, as are books by Peter Liddle, A.J.P.Taylor and Dennis Winters (Dr Catriona Pennell). Peter Welsh from Washington speaks of the BBC Great War TV series and Taylor's 'War by Railway Timetable'. 
A couple in this group came to the First World War via the war poets, such as Diane Stephens of Heugh Battery, while Kate Imy's initial interest was in 'novels of the interwar period' that had them taking an interest in the war itself. 
TV, a Local History Museum and the Great War Centenary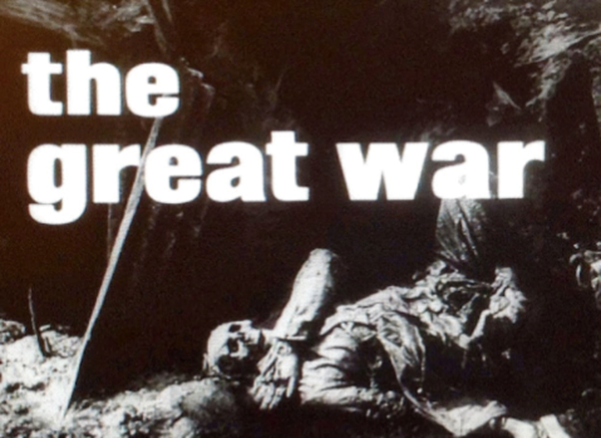 If we can call it a category, the fifth and final lose grouping of a handful of responses includes in turn a couple of people whose interest was initially sparked by their local History Museum, others through Television, including of course the BBC Great War series but also in one instance a documentary on gas warfare which caught the interest of a recently retired Chemical Engineer. 
Richard Pursehouse came to the First World war via TV and Airfix models. Peter Anderson that only developed an interest in the First World War during the centenary. Dr Alex Mayhew saus visits to local museums as a boy established his interest in military history. 
It would be fascinating to know how a much broader group developed their interest in the First World War - say members of The Western Front Association or our tens of thousands of followers on social media. Was it a book, a film or TV series, a school trip to the battlefields or a family connection? 
Article by Jonathan Vernon, Digital Editor, The Western Front Association
(With over 280 podcasts now produced by the end of 2022 the opportunity exists to revisit this question).